Bruins Grades: Torey Krug and Brandon Carlo
May 28, 2018 1:00 pm | by Davis Ender | Posted In Boston Bruins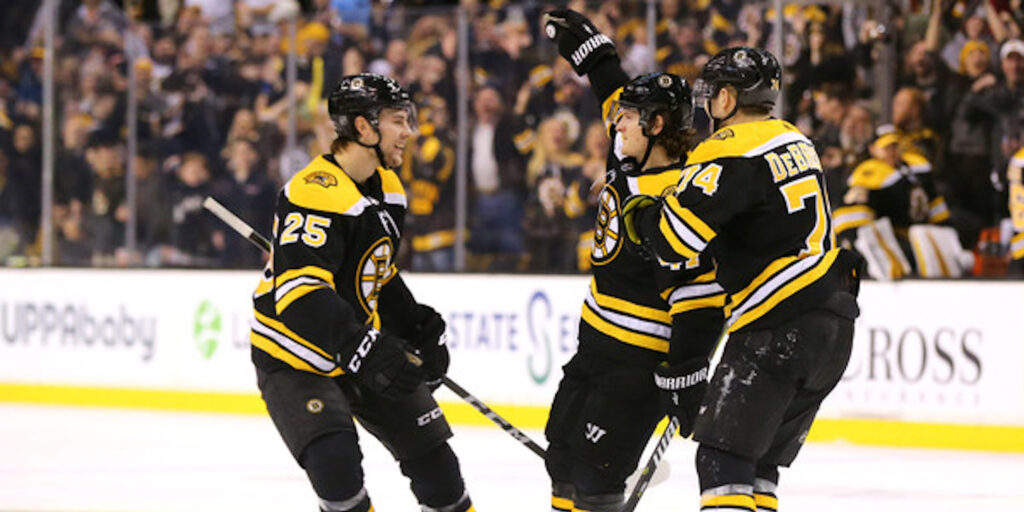 Photo: Maddie Meyer/Getty Images
It's a new day hockey fans, which means it's time for another series of Bruins grades!
Today we'll be taking a look at defenseman Torey Krug and Brandon Carlo.
Player: Torey Krug
Regular Season Stats: 14 goals, 45 assists, 59 points, +0
Post Season Stats: 3 goals, 9 assists, 12 points, -5
Grade: B
The Bruins defense saw a lot of improvement thanks to a strong rookie class, but let's not overlook the strong bounce-back season of Torey Krug.
Krug's 2016-2017 campaign saw its fair share of struggle and saw him go -10 on the ice. In 2017-2018 he stepped up his game on both ends of the ice, and the Bruins were a better team because of it.
This year he broke even with a +/- of 0 and was far more disciplined than he was a season ago.
He missed the first month of the year with a broken jaw and was pretty sluggish upon returning, but as the season went on he only got better.
The best part of Krug's game is that even when he isn't at his best defensively, he is very good at jump-starting offensive rushes. The young defenseman lit the lamp 14 times and tallied 45 assists during the regular season.
His play deteriorated a bit come playoff time, but that's not entirely on him. The loss of Brandon Carlo required everyone on the team to do a lot more than they normally would.
He didn't do a whole lot to stand out, but he helped out his team in some key moments.
Player: Brandon Carlo 
Regular Season Stats: 0 goals, 6 assists, 6 points, +10
Post Season Stats: N/A
Grade: A-
This take may not sit well with a lot of Bruins Nation, but Brandon Carlo had a very good season in 2018.
Carlo's second pro season wasn't as incredible as his breakout rookie year, but he was still pretty darn good.
He didn't help out much in the offensive department, but he was still very good at what the team asked of him.
His season ended far sooner than the team would have hoped as he suffered a brutal ankle injury just before the start of the playoffs. His absence was felt on the blue line during the team's series against the Maple Leafs and Lightning.
Carlo isn't the team's best defenseman, but he is absolutely critical for the blue line to be successful. He was probably the most underrated player on the Bruins this season.