Red Sox Designate Hanley Ramirez for Assignment
May 25, 2018 12:28 pm | by Rick Pierce | Posted In Boston Red Sox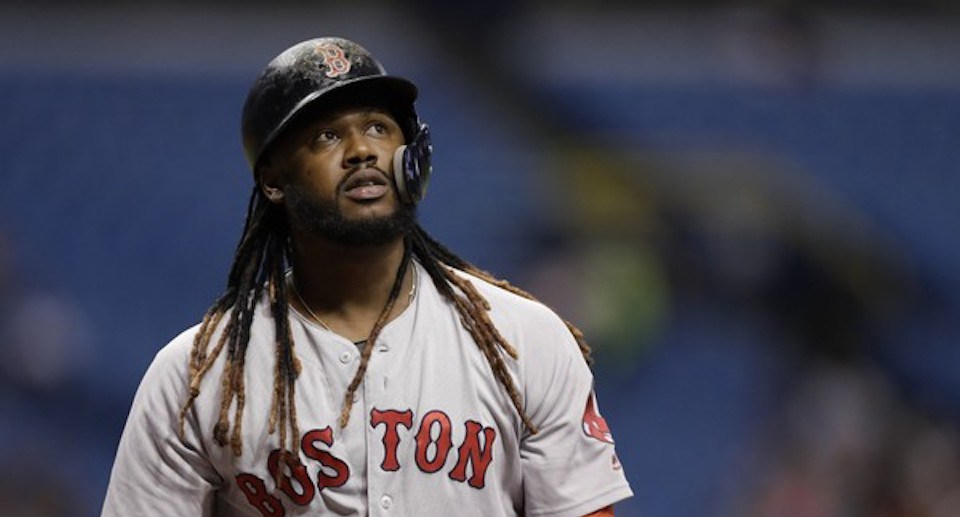 Photo: AP Photo | Chris O'Meara
The Boston Red Sox designated first baseman Hanley Ramirez for assignment on Friday.
The decision, which caught many Sox fans by surprise, was made in order to open a roster spot second baseman Dustin Pedroia who the Red Sox activated from the disabled list in response to the move.
The Red Sox signed Ramirez after the 2014 season to play left field. After fielding poorly in the outfield Ramirez was moved to first base in 2015.
He spent most of 2017 as a designated hitter, as the Red Sox had signed first baseman Mitch Moreland and were trying to fill the void left after David Ortiz's retirement. The signing of J.D. Martinez had Ramirez switching between designated hitter and first baseman.
Ramirez was off to a good start in 2018, slashing .254/.313/.395 with six home runs and 29 RBIs.