Bruins Well Represented at IIHF World Championships
May 24, 2018 5:00 pm | by Nora Kent | Posted In Boston Bruins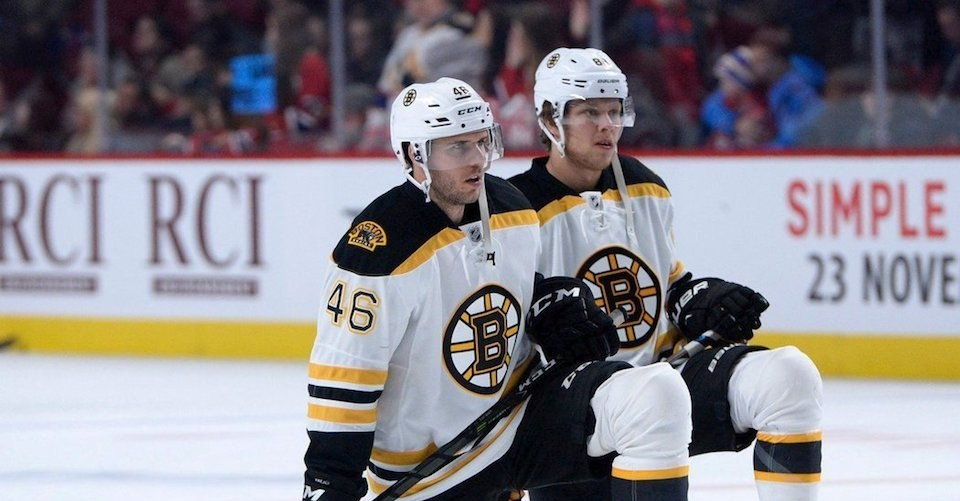 Photo: Eric Bolte/USA TODAY Sports
After a disappointing end to the 2017-18 season, three Bruins decided to continue their seasons at the 2018 IIHF World Championship.
David Krejci and David Pastrnak joined Team Czech Republic and rookie defenseman Charlie McAvoy joined Team USA.
Pastrnak has represented the Czech Republic an astounding nine times in his hockey career, with Krejci representing the country eight times. McAvoy has represented the U.S. five times.
The U.S beat Canada 4-1 to claim bronze in the tournament after falling to Sweden 6-0 in the semifinals. Team USA finished second in Group B with 16 points and a 4-2-0-1 record. McAvoy played in six games for Team USA and scored three goals with six assists—including one assist in the Bronze Medal Game.
The Czech Republic placed seventh after losing to the U.S. 3-2 in the quarterfinals after finishing third in Group A with 15 points a 3-3-0-1 record. Krecji played in five games and finished with one goal and five assists. In five games, Pastrnak finished with four goals and two assists.