Leandre: It's Time to Get Rid of Jackie Bradley Jr.
May 20, 2018 12:00 pm | by | Posted In Boston Red Sox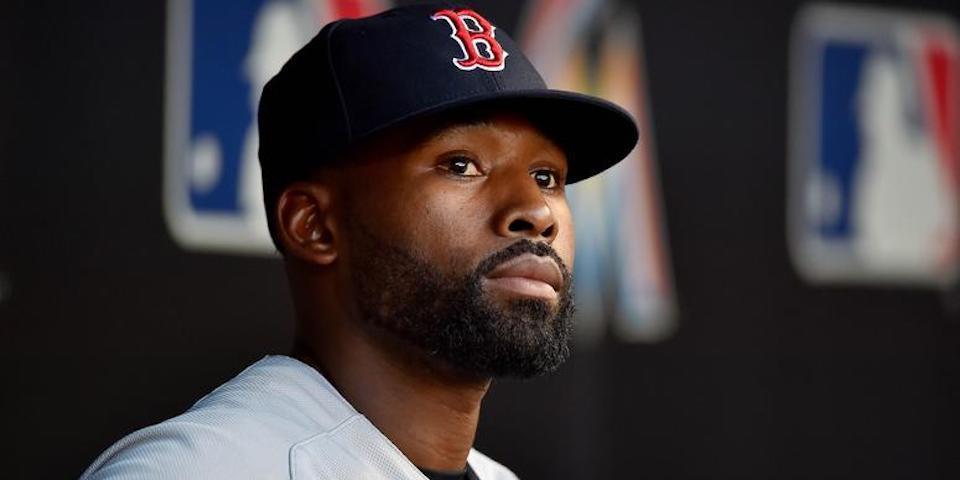 Photo: USA Today Sports
"What should the Red Sox do with Jackie Bradley Jr.?" has been one of the recurring questions of the past few seasons for the Boston Red Sox. 
Red Sox fans fell in love with the 28-year-old center fielder back in Spring Training of the 2013 season, when he batted .419 with two home runs and 12 RBIs in 28 games. Combine that with the type of defense that has opposing fans standing on their feet, and Bradley earned himself an Opening Day roster spot that season. But after hitting .189 in 37 games, the Sox eventually turned to Daniel Nava as their starting left fielder.
Fast forward five years to the present day and Bradley has changed his number more times than he's hit over .250 and made an All-Star team combined. While his defense is still amongst the elite outfielders in baseball, it's certainly time to start questioning whether or not it's worth the automatic out he has become at the plate.
Entering Friday night's ballgame against the 13-30 Baltimore Orioles, the center fielder out of USC was hitting .167 with just one outfield assist in 40 games played—although he hasn't made any errors this season. Just for comparison, the "defensive liability," J.D. Martinez also has no errors, as well as the same number of outfield assists as Bradley, in 18 fewer games in the outfield.
While comparing the defense of Martinez to Bradley would just be idiotic, the fact that the only reason to put Bradley in the lineup is for defense and he has been putting up similar defense numbers that Martinez has is just sickening.
With Dustin Pedroia due to come back within the next couple of weeks, Dave Dombrowski has a big decision to make regarding the future of the 2018 Red Sox. If he were to have to make that decision today, he would be a fool to send anybody down but Bradley. His defense is not worth the fact he consistently swings through fastballs right down the middle.