Morals Aside Pilot: Introductions & The NFL Draft
May 14, 2018 11:50 am | by Jacob Solkoff | Posted In Prime Time Podcasts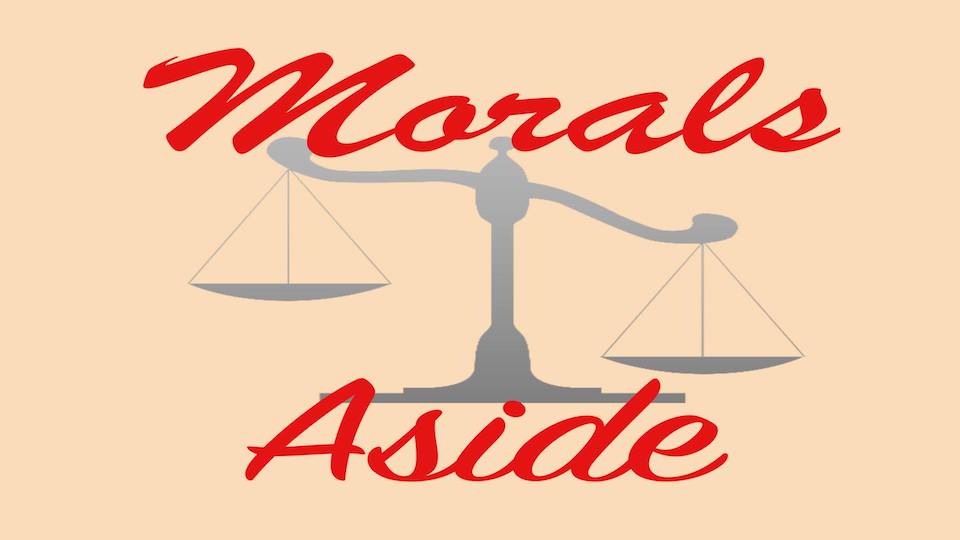 Morals Aside, the newest podcast presented by Prime Time Sports Talk, is pleased to bring you our first three episodes. But be warned: this isn't your average, run of the mill sports podcast though. As past MLB outfielder Oscar Gamble once said, "They don't think it be like it is, but it do."
Join Prime Time Sports Talk's Jacob Solkoff and Mikey Berkowitz as they put their Morals Aside to give their bold and controversial sports takes and voice their politically incorrect opinions. But mostly sports news. At least that's the plan. This will either be your favorite podcast featuring two outrageously hilarious hosts or your least favorite podcast featuring two horribly sad excuses for people. Solid 30/70.
Because Mikey and I love everyone so much, we have decided to upload every single episode right here on the Prime Time Sports Talk website, as well as on SoundCloud. Watch for updates as you'll soon be able to find us on Apple Podcasts and Google Play.
P.S.: We said only 30% of people will like us. Regardless of that number, let us know what you think so we can make even more people question our motives. Fill out the contact form at the very bottom of this page and every post to directly contact the Morals Aside crew!
Jacob is back in Florida and it's supposed to rain all week so we have nothing better to do than talk in this episode of Morals Aside. Mikey and Jacob discuss the Celtics wild Game 5 win over the 76er's before diving into the Rockets/Warriors series (3:07-10:55). After a lengthy discussion on one of Mikey's crazy takes, the guys move on to the Capitals/Lightning series and make their picks based on who the biggest choker is (11:38-16:02). The guys then realize that the playoffs don't actually last all year and that with them coming to an end, it could very possibly be the start of music festival szn (16:14-22:32). The guys get into a heated discussion on J. Cole and girls who know only one line in a song and think they're geniuses. Lastly, the guys introduce a brand new segment, Arbitrary Athlete Talk.
Mikey is back from TallaNASTY in this episode of Morals Aside, in which Jacob figures out the difference between garnet and maroon. Also in the episode, the guys take a look at the NBA Playoffs to see if anyone can actually beat the Warriors (2:02-4:07), why the 76er's are trash (4:07-6:45), and where LeBron will end up next season (6:46-10:28). The guys then discuss the ending of Infinity War and why #ThanosIsTheGOAT needs to trend(10:30-15:15). The guys then transition to things that suck, where they land on the NHL Playoffs' and if they really are as good as hockey fans think (15:20-19:00). To wrap it all up, the guys give their takes in Kill, Marry, Kiss (19:00-25:50).