Report: Former Patriots Coach Involved in Assault Case
May 9, 2018 11:29 pm | by Sam Gordon | Posted In New England Patriots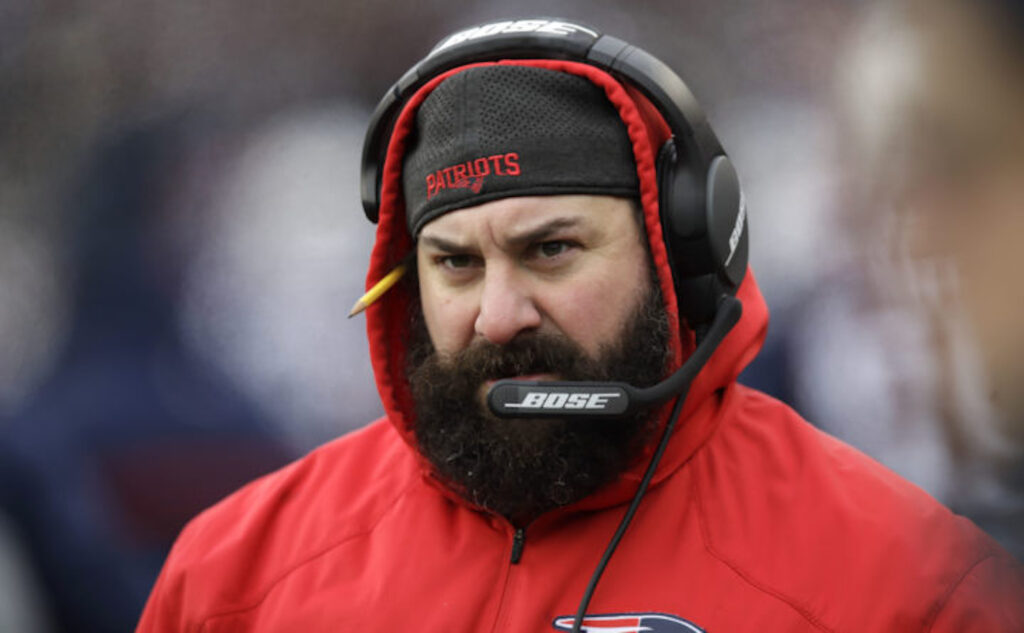 Photo Credit: Charles Krupa/AP
It has not been a good start in Detroit as reports have arisen that Detroit Lions head coach Matt Patricia was allegedly involved in a 1996 sex assault case.
The Detroit News reported earlier tonight that the former New England Patriots defensive coordinator broke into a hotel room room along with another man.
On the evening of March 15, 1996, the woman told police that two men burst into the upscale hotel room where she was sleeping and took turns violently sexually assaulting her, according to court records and a news account at the time. They were arrested, charged and later indicted by a grand jury on one count of aggravated sexual assault — but they never stood trial and were not convicted.
-via The Detroit News
Team president Ron Wood has come out stating that he had no knowledge of this and stands by his hiring of Patricia.
"I am very comfortable with the process of interviewing and employing Matt (Patricia)," Wood said. "I will tell you with 1,000-percent certainty that everything I've learned confirmed what I already knew about the man and would have no way changed our decision to make him our head coach."
Patricia (43), spent 13 years with the Patriots organization with multiple roles such as offensive assistant, assistant offensive line coach, linebackers coach, safeties, and then finally defensive coordinator.
Patricia has recently come on denying the claims stating that he was falsely accused.
"As someone who was falsely accused of this very serious charge over 22 years ago, and never given the opportunity to defend myself and clear my name, I find it incredibly unfair, disappointing, and frustrating that this story would resurface now with the only purpose being to damage my character and reputation. I firmly maintain my innocence, as I have always done.
"I would never condone any of the behavior that was alleged and will always respect and protect the rights of anyone who has been harassed or is the victim of violence. My priorities remain the same – to move forward and strive to be the best coach, teacher, and man that I can possibly be."
-Matt Patricia/Detroit Lions official website