Maple Leafs Force Game 7 Against Bruins
April 24, 2018 12:16 pm | by Davis Ender | Posted In Boston Bruins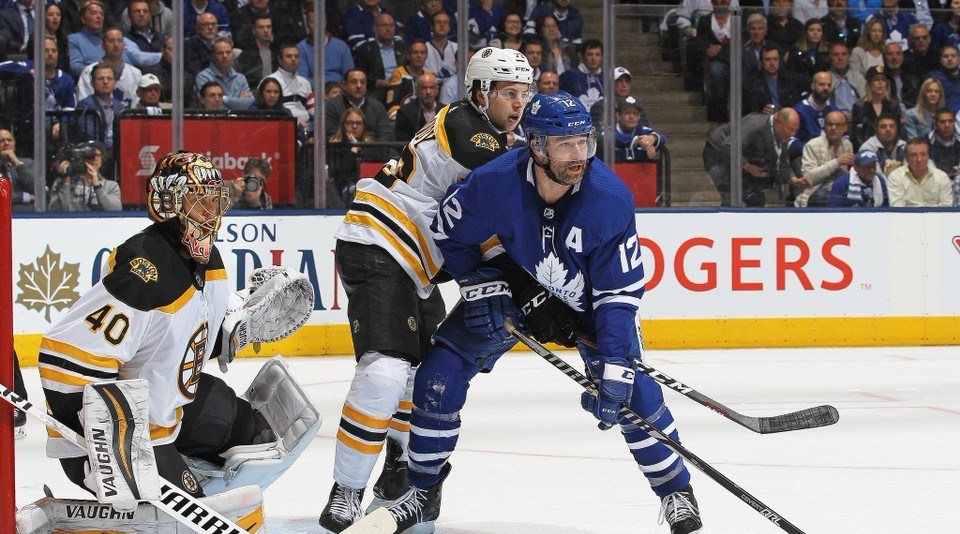 Photo: Claus Andersen/Getty Images
The Toronto Maple Leafs defeated the Boston Bruins 3-1 in game six on Monday night to force a winner take all game seven in Boston.
It was a tight game from beginning to finish but Mitch Marner's goal late in the second period made the difference for the Leafs.
The first period was a scoreless affair despite several chances for both teams. Tuukka Rask and Frederik Andersen were both forced to stand on their heads and stop some high-quality chances.
Jake DeBrusk broke the tie 62 seconds into the second period, but William Nylander answered only 35 seconds later to tie it 1-1.
The Leafs scored shortly after, but it was overturned for goaltender interference. The Leafs would still take a 2-1 lead that period after Marner's goal.
The Bruins offense stalled in the final frame while Rask and the defense were forced to spend most of the period in their own zone. The Bruins netminder made some incredible saves during the third period, but the Bruins were never able to find the equalizer.
Tomas Plekanec's empty-net goal sealed the 3-1 victory for the Leafs.
The Bruins and Maple Leafs are set for a rematch of their game seven battle back in 2013 which saw the Bruins erase a 4-1 deficit late and eventually win in overtime.
The Bruins and Maple Leafs are the only remaining first-round playoff series, thus postponing the start of the second round.
Game seven will be played Wednesday, April 25 at 7 p.m. at the TD Garden in Boston.