Gordon: This Is Who Gil Santos Was to Me
April 21, 2018 11:37 am | by Sam Gordon | Posted In New England Patriots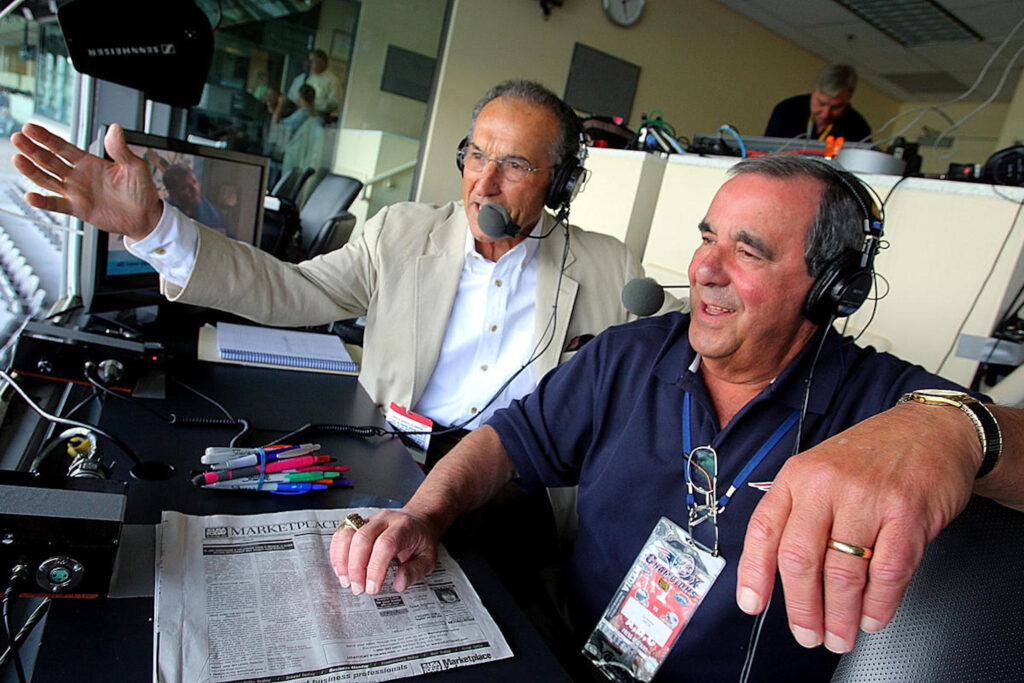 Photo Credit: Matt Stone
It's 5:30 a.m. The Sun has barely shown its face as I rushed down my stairs to put the game film in from Super Bowls XXXVI, XXXVIII, and XXXIX.
My parents showed me the tapes and with it came the voice. The voice of Gil Santos who had me awestruck from the beginning. That was it. At seven years old, I knew exactly what I wanted to do. To be an announcer, to one day do play by play in the National Football League.
Years passed and day after day, I would listen and watch as Santos taught me how to commentate a football game. What to look for, what to highlight, and how to captivate listeners when the radio is supposed to be a dying medium.
"It's good! It's good! Adam Vinatieri kicks a 48-yard field goal and the game is over! The Patriots are Super Bowl champions!"

"And the Patriots win in overtime! Oh, baby! What a win! What a win!"
Those lines stayed with me through the toughest of times in this long crazy road called life.
Even then I always thought the players were the only ones that got the glory and the fame. But when Santos retired he was inducted into the Patriots hall of fame and at that moment, he inspired me again.
He taught me that even though I wouldn't be putting the pads on or signing a lot of autographs, I would still be able to leave a mark on a franchise by just doing what I love to do and having my family and my friends by my side.
I never met Gil Santos, even though I always wanted to. It was always a dream of mine to thank him for the path he gave me.
All those mornings spent listening, and learning are times that I will always be grateful to him for.
Thank you, Gil, for being an inspiration to me and I hope to make you proud.