Celtics Win OT Thriller in Playoff Opener
April 15, 2018 5:35 pm | by Caleb Hudson | Posted In Boston Celtics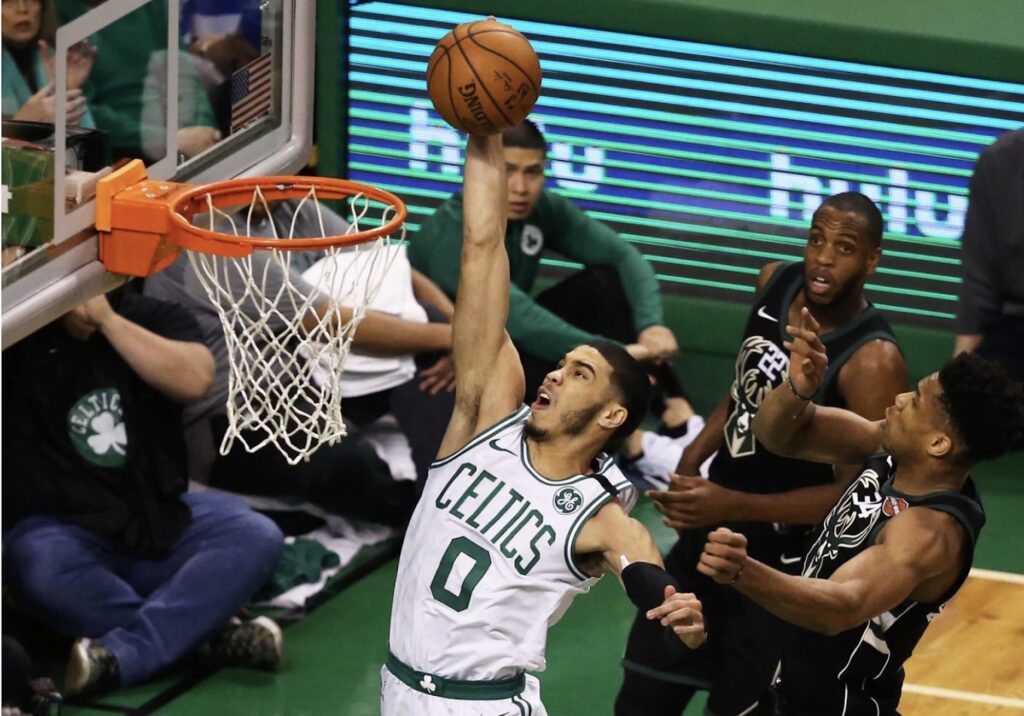 Photo: Maddie Meyer/Getty Images
The Celtics beat the Milwaukee Bucks 113-107 in overtime to claim game one of the opening round of the 2017-18 NBA Playoffs.
Terry Rozier gave the Celtics a late 99-96 lead after he crossed over Eric Bledsoe and hit what seemed to be the game-winning three-pointer with 0.5 seconds left.
However, 0.5 seconds was all Milwaukee's Chris Middleton needed to turn the game on its head. Middleton nailed a Hail Mary three-pointer from 10 feet off the three-point line at the buzzer and the game was sent into overtime.
The Celtics with a depleted roster were left with a young team to do the dirty work. That didn't stop Brad Stevens and the Celtics from playing scrappy ball. The Celtics did an excellent job spreading the ball around which was evident on the stat sheet.
Jaylen Brown, Al Horford, Marcus Morris, and Rozier all scored 20 or more points while Jayson Tatum scored 19.
Many believed that with the loss of Kyrie Irving and Marcus Smart that the Celtics would struggle against the Bucks throughout the series. Granted, the series has just started, but the Celtics have not diverted from their game plan or lost faith in themselves and their ability to make it all the way.
Giannis Antetokounmpo was noticeably upset at the end of the game in a hard-fought overtime, after a questionable foul which should have been called a jump ball. He ended up fouling out after that and ended his night with 35 points.
Had it been called a jump ball, the course of the game would have changed. Rozier would have gone up against the skyscraper that is Antetokounmpo, a battle which he most likely would have lost and a three-pointer would have been shot and possibly made to tie up the game.
The Celtics will host the Bucks for game two on Tuesday, April 17 at 8 p.m.