Report: New Patriots Receiver Takes Amendola's Number
April 12, 2018 1:56 pm | by Sam Gordon | Posted In AFC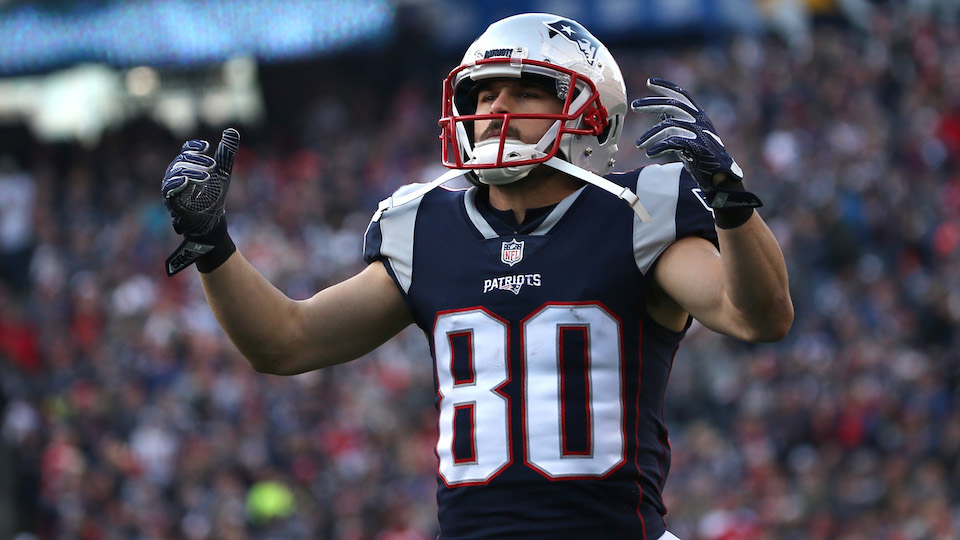 Photo Credit: Sports Illustrated
After being worn by former New England Patriots wide receiver Danny Amendola since 2013, the team has reassigned the number to one of their newest additions.
Wide receiver Jordan Matthews reportedly reached out to the now Miami Dolphin to ask if he had his blessing to wear his former number.
"He said I could have it. I have a lot of respect for his game," Matthews told ESPN's Mike Reiss."I know what he did here. I don't think you have to get a number retired and all that stuff to understand you need to have respect for what guys do in a place like this. They call him 'Danny Playoff,' and I think he earned that nickname. I just wanted to make sure, 'Hey, is this cool.' He said it was."
Matthews wore No.87 in Buffalo but said humorously to reporters that wearing thenumber is probably not in the cards.
"I think somebody is wearing that. Whoever has that I could probably fight him, but I heard he was big," Matthews said, referencing tight end Rob Gronkowski.
Matthews made an appearance at Gilette Stadium as he does work outs to get ready for the upcoming season. As of now he hasn't talked to quarterback Tom Brady but that should change very soon.