Quarterback Gets Seal of Approval From Brady
April 12, 2018 11:03 am | by Sam Gordon | Posted In New England Patriots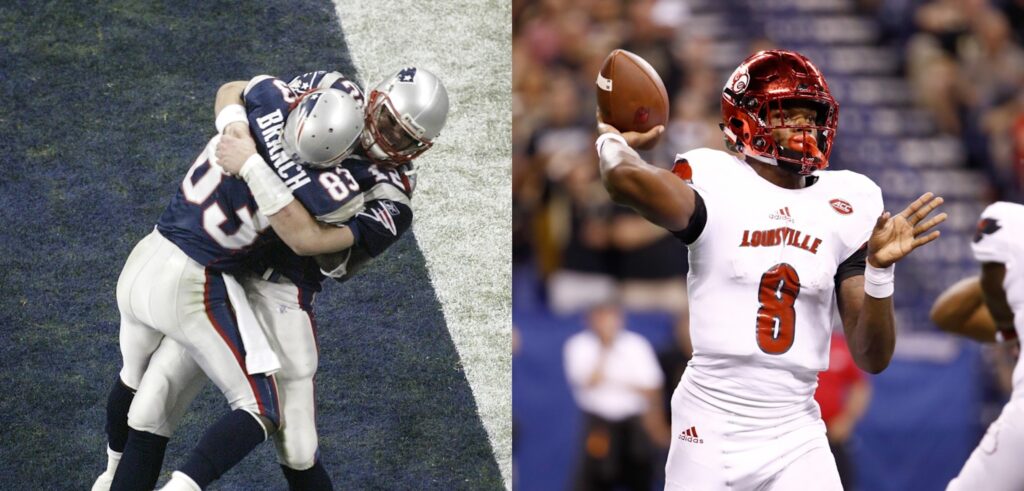 Photo Credit: Jeff Gross/Getty Images
As if the buzz behind the New England Patriots drafting a quarterback in the first round wasn't enough, quarterback Lamar Jackson has received praise from the man himself.
Patriots quarterback Tom Brady remarked on the Louisville quarterback praising him in the only way he can.
ESPN writer Mike Reiss in his column talked about a back and forth in which former cornerback Deion Sanders and Brady talked about Jackson in his exclusive episode of Path to the Draft.
NFL Network's "Path to the Draft" show highlighted Jackson, with analyst Bucky Brooks sharing his opinion that Bill Belichick could be intrigued by him. Brooks' opinion was then shared on Instagram, which led to a back-and-forth between Deion Sanders and Brady in which Brady wrote of Jackson, "He's a beast!!!!"
Bleacher Report Mike Freeman writer had wrote in a report that the AFC Champions are the team "most interested" in the former Heisman Trophy winner.
The NFL Draft will begin on April 26 at 8:00 p.m. with the Cleveland Browns the first on the clock.