Report: Patriots Preseason Schedule Announced
April 11, 2018 5:02 pm | by Sam Gordon | Posted In New England Patriots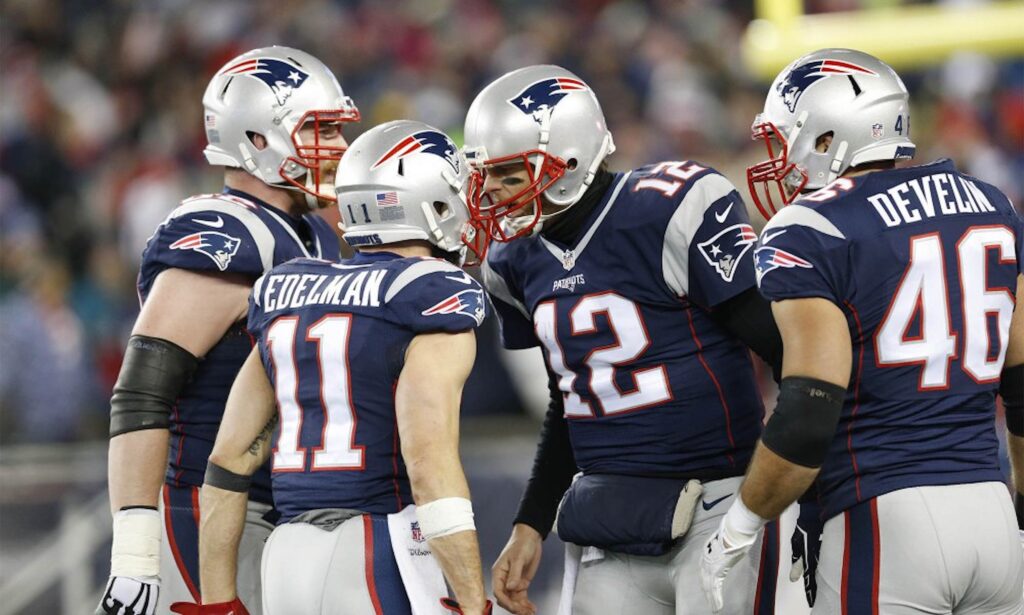 Photo Credit: USA Today
The preseason schedule for the New England Patriots has been revealed and there are quite a few matchups to keep an eye on.
The games are scheduled as follows.
Game No. 1: Washington Redskins (home)
Game No. 2: Philadelphia Eagles (home)
Game No. 3: at Carolina Panthers (away)
Game No. 4: at New York Giants (away)
The one matchup that will have all the Patriots fans barking. That is the rematch against the Philadelphia Eagles whom their team lost to in Super Bowl LII.
The dates and times of the games have yet to be announced.