Report: Bruins Leaning Towards Surprising Game No.1 Lineup Decision
April 10, 2018 5:03 pm | by Davis Ender | Posted In Boston Bruins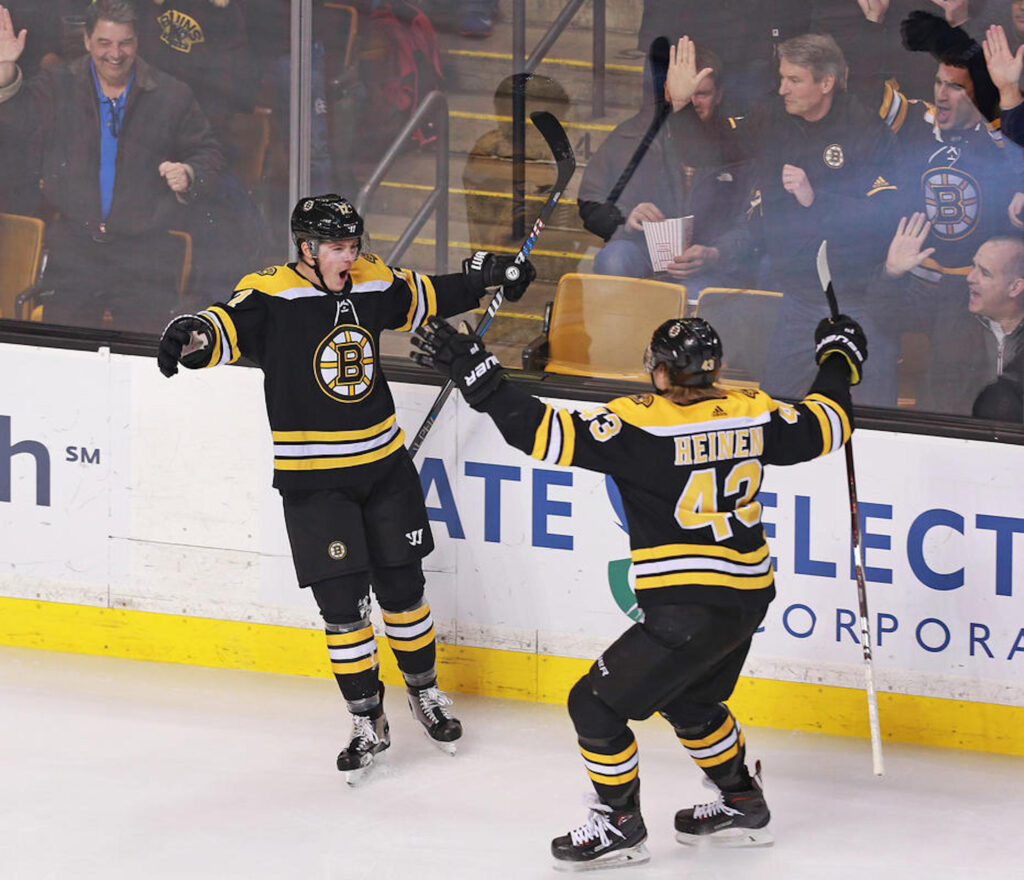 Photo Credit: Boston Herald
The Boston Bruins are preparing to face off against the Toronto Maple Leafs in the first round of the 2018 Stanley Cup Playoffs, but the Game No.1 roster may surprise a lot of Bruins fans.
Head coach Bruce Cassidy announced in a Tuesday morning press conference that rookie forward Ryan Donato will likely be a healthy scratch.
The 22-year old had a very strong performance at the 2018 Olympic Games which earned him a spot on the Bruins roster in March.
Since joining the team Donato has five goals and four assists in 12 games.
The rookie has done a stellar job filling in for several injured team mates, including star forward Rick Nash, but with Nash and Sean Kuraly set to return for the first matchup against Toronto, it looks like Donato will end up with the short stick for now.
Toronto is a fast and offensive minded team so it is very possible Cassidy has elected to roll with extra defenseman instead of extra forwards, especially given the recent injury to Brandon Carlo.
The playoffs are a long and tiring process, so if the Bruins manage to make a run, odds are we will still see Donato in the postseason at some point.
It also appears for now that injured winger Riley Nash and center Noel Acciari will also be missing from the Game No.1 lineup as they continue to work their way back from injuries.