Bruins to Face Maple Leafs in First Round of Playoffs
April 9, 2018 1:34 pm | by Davis Ender | Posted In Boston Bruins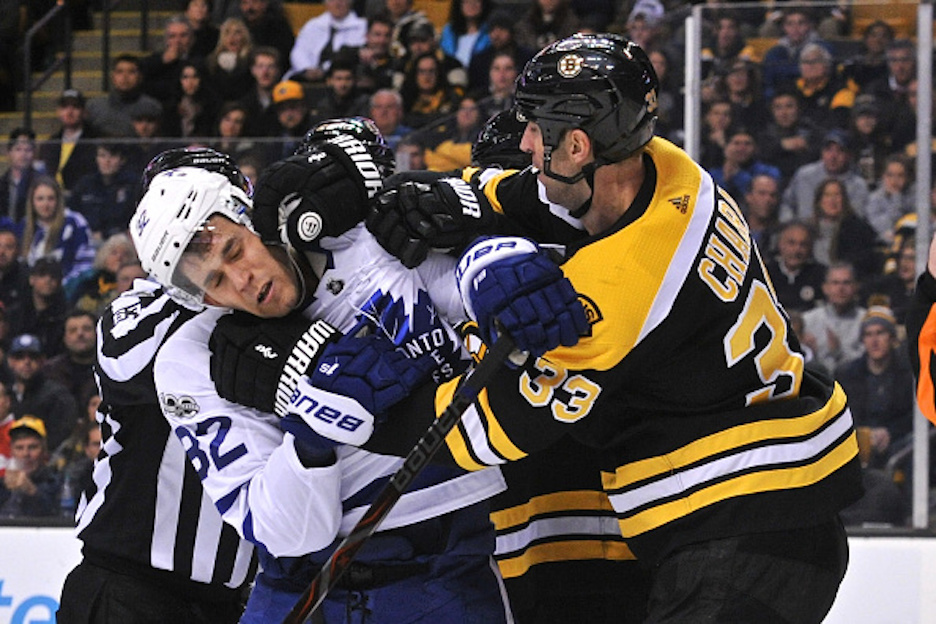 Photo: Photo by Michael Tureski/Getty Images
The Boston Bruins will face off against the Toronto Maple Leafs in the first round of the 2018 Stanley Cup Playoffs.
The Bruins finished the regular season with 112 points which was good enough for second place in the Atlantic Division. Toronto finished third in the Atlantic with 105 points.
Boston had the chance to win the Atlantic Division Saturday Night, but they were defeated by the Florida Panthers 4-2, forcing them to finish a point behind the Tampa Bay Lightning.
[wpvideo 5JGZdX7H]
The bitter Atlantic Division rivals met four times during the regular season and the Leafs won the regular season series 3-1.
The Maple Leafs closed their final five games with a 3-2 record while the Bruins lost four of their last five.
This will mark the first time these two teams have met in the postseason since the thrilling seven-game first round series back in 2013. The Bruins came back from a 4-1 game seven deficit and went on to win the Eastern Conference.
The Bruins will host game one of this seven-game series at the TD Garden on Thursday, April 12. The game will be nationally televised on NBC Sports.