Report: Red Sox Top Prospect Suspended
April 6, 2018 7:30 pm | by Rick Pierce | Posted In Boston Red Sox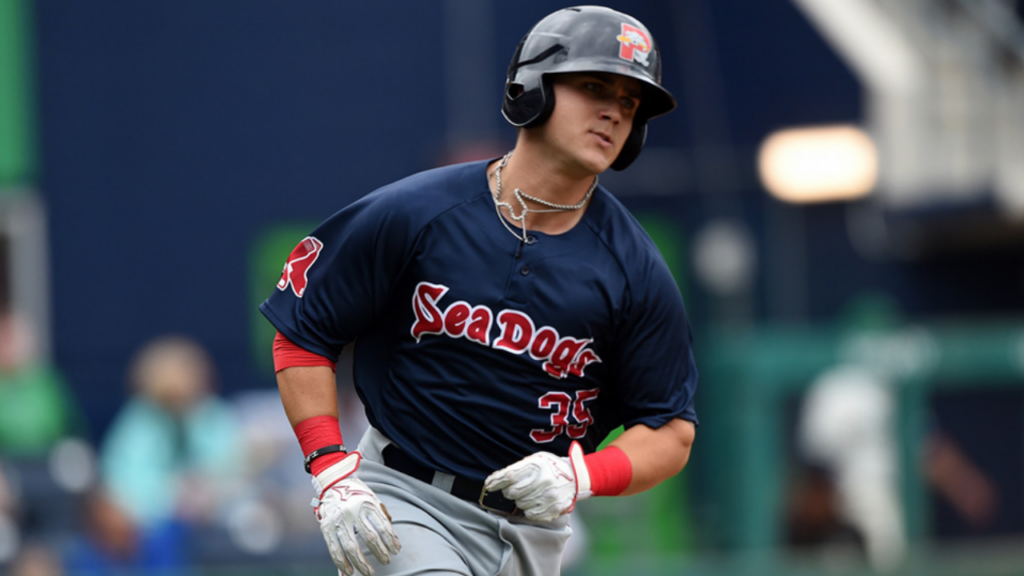 Photo Credit: Kevin Pataky/MiLB.com
Boston Red Sox top prospect Michael Chavis has received an 80-game suspension after testing positive for the performance-enhancing drug Dehydrochlormethyltestosterone, or DHMCT.
The 22-year-old third baseman showed great improvement in 2017 after going from a .237/.313/.372 hitter with eight home runs in 2016 to a .282/.347/.563 hitter with 31 home runs. Chavis was also promoted to the AA Portland Sea Dogs during the 2017 season and was set to start in Portland before straining his oblique muscle early into 2018 Spring Training.
In his response on his Twitter Chavis stated he had never heard of DHMCT before he tested positive for it .
Chavis's unpaid suspension is effective immediately.