Report: Patriots Very Interested in Top Quarterback Prospects
April 5, 2018 2:58 pm | by Sam Gordon | Posted In New England Patriots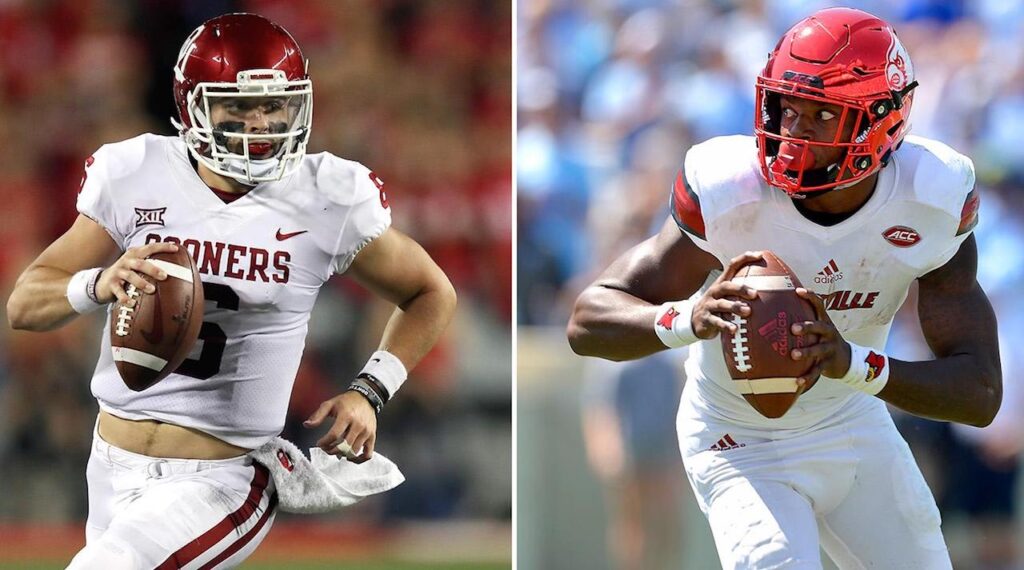 Photo Credit: Sports Illustrated
It is turning into an interesting one as people are clamoring for any lead on what the New England Patriots will do with pick No.23.
But we could have our answer as the team is reportedly very interested in drafting the former Oklahoma Sooner Baker Mayfield with their early first round selection.
The New York Daily News reported that the New York Jets who are drafting within the first 10 picks, are concerned and are "fully aware of the Patriots' affinity for Mayfield."
Mayfield (22), finished his college career winning the 2017 Heisman Trophy and 129 touchdown passes against 29 interceptions. His rushing statistics also stand out as he has 893 total yards rushing to go along with 18 rushing touchdowns.
The Patriots have previously been linked to other high profile quarterbacks in the draft like Louisville product Lamar Jackson.
According to Yahoo Sports, the 2016 Heisman Trophy winner already knows the "base concepts" of the Patriots offensive scheme and that head coach Bill Belichick also reportedly "knows virtually everything he can" about Jackson.
Jackson (21), is very well known for his ability to run the ball unlike any other quarterback prospect in this year's draft logging over 1,000 total rushing yards in two straight seasons and 50 rushing touchdowns.
But that doesn't mean he's a one-trick pony as the two-time ACC Player of The Year also has 9,043 passing yards in his three years in college with the addition of 69 touchdown passes.
The Patriots are in need of a successor for Tom Brady who turns 41 in August and either of these quarterbacks would fit the bill.