Marchand Fined for Cross Check
April 2, 2018 7:12 pm | by Nora Kent | Posted In Boston Bruins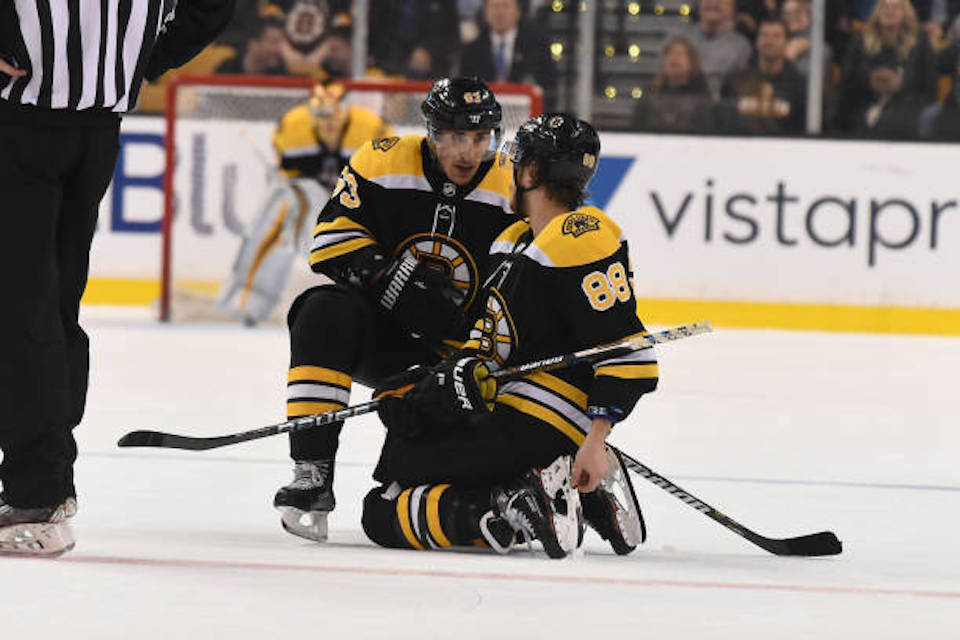 Photo: Steve Babineau/Getty Images
Bruins' winger Brad Marchand is facing disciplinary action from the NHL for the third time this season.
Marchand was fined $5,000 by the NHL for cross-checking Flyers Andrew MacDonald on April 1.
Video: Marchand cross-check. pic.twitter.com/DBLQcrdsH7

— Everything Hockey (@EHClothing) April 2, 2018
If Marchand getting suspended sounds like a frequent occasion, it's because it is. The winger has now been fined five times and handed six suspensions in his career. Throughout his fines and suspensions, he's lost out on $879,522.61 in salary.
When talking about his behavior after being handed a five-game suspension for elbowing New Jerseys Devil's player Marcus Johansson on Jan. 1, Marchand said he wanted to play cleaner and not let his team down in the future.
"I've been trying to play a certain [better] way for a while now… I'm just sorry I let my teammates down," Marchand said. "I let my organization down. I have to be better. There's no question."