Watch: Jaylen Brown Exits Game After Scary Fall
March 8, 2018 11:47 pm | by Dylan Corey | Posted In Boston Celtics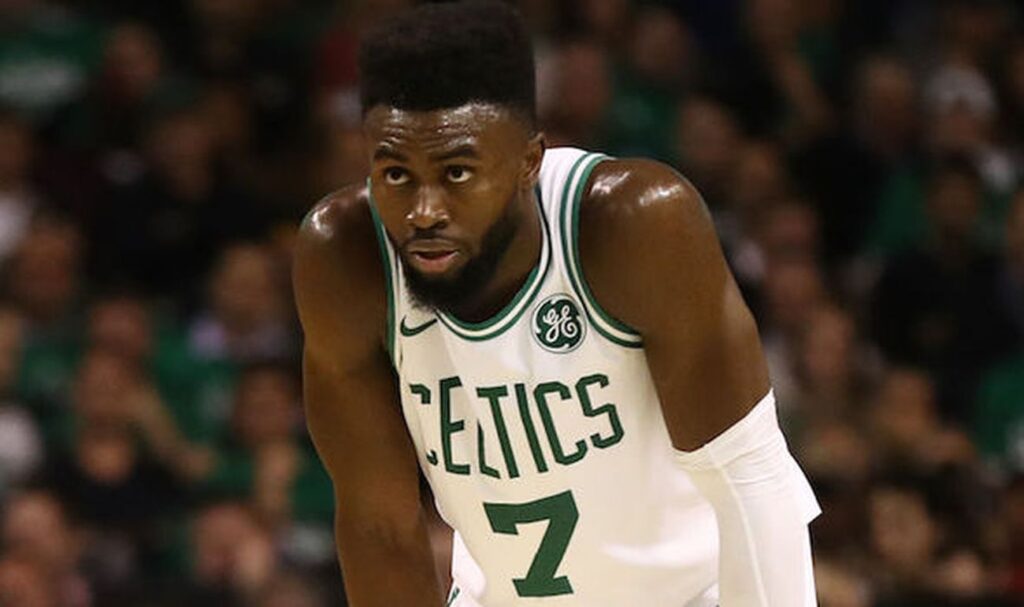 Photo Credit: Getty Images
With just over 1:30 to play in the third quarter against the Minnesota Timberwolves, Celtics forward Jaylen Brown went down hard after converting a fast break dunk. He had his defender beat, but was moving too fast and momentum caused the 21-year-old to land on his neck at an awkward angle.
Jaylen Brown still on the floor after this and they are bringing out the stretcher. Hoping this isn't serious ?? pic.twitter.com/4loMX00oLP

— Abdul Memon (@abdulamemon) March 9, 2018
Brown later sat up, and eventually was able to walk into the locker room under his own power, while adding in a wave to the away crowd. This was obviously fantastic news for Celtics fans, who later learned that Brown would be going into concussion protocol.
#NEBHInjuryReport: Jaylen Brown is out for the remainder of tonight's game and is being evaluated for concussion-like symptoms.

— Boston Celtics (@celtics) March 9, 2018
The UC Berkeley product garnered thoughts and prayers from important figures around the entire NBA, including former teammate, Jae Crowder.
GET UP @FCHWPO .!! ??????

— JAE CROWDER (@CJC9BOSS) March 9, 2018
Prayers sent to you right now and up Jalen Brown!!!! Glad to see you walk off on your own ??

— LeBron James (@KingJames) March 9, 2018
Please let Jaylen Brown be all right.

— Skip Bayless (@RealSkipBayless) March 9, 2018
Prime Time Sports Talk will have further updates on Browns' status with the coming test results.