Celtics Notebook: Decision on Gordon Hayward
March 8, 2018 5:17 pm | by Patrick Mulligan | Posted In Boston Celtics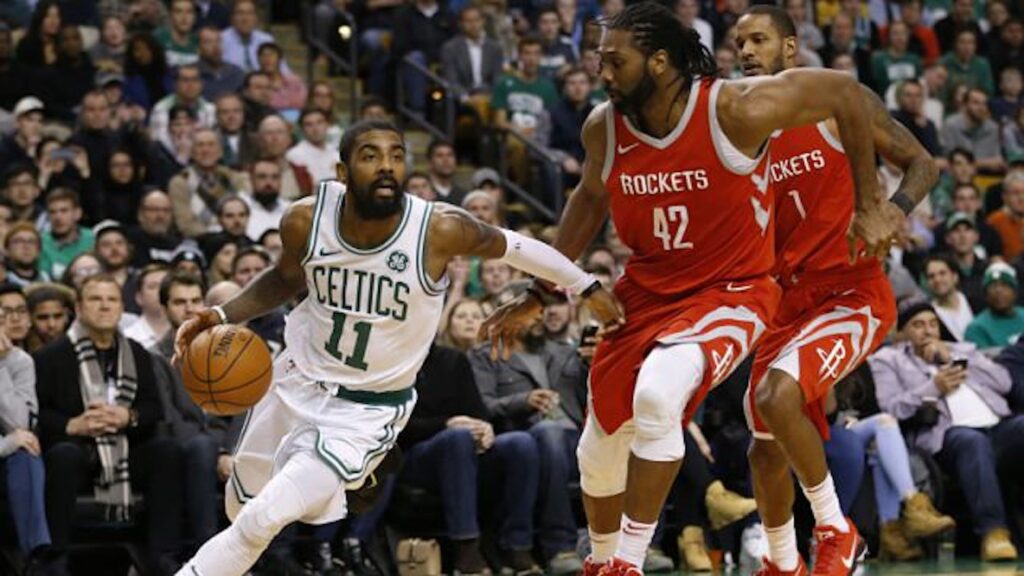 Photo Credit: Greg M. Cooper/USA TODAY Sports Images
The Celtics started their three-game road trip in Houston on Saturday. Marcus Morris led the way for Boston with 21 points off the bench, but it was not enough as the Celtics fell to the Rockets 123-120. Eric Gordon scored 29 off the bench for Houston.
Next, the Celtics traveled to Chicago without Kyrie Irving in the lineup but still came away with a 105-89 win. Jaylen Brown scored 21 points for Boston, while Denzel Valentine added 20 for the Bulls.
Gordon Hayward will not return this season
After months of speculation, it appears we finally have an update on Gordon Hayward.
"He's not playing this year," Celtics head coach Brad Stevens said. "I mean, I don't know what else to say."
Many analysts thought Hayward may attempt to come back for a playoff run, but this coming from coach Stevens puts an end to that possibility.
Jaylen Brown speaks at Harvard
Jaylen Brown spoke at Harvard University last Thursday as a part of series for their Graduate School of Education.
His invite came after students saw his comments on race relations. Brown was happy to have the opportunity to share his thoughts in an inclusive environment.
"This has been the notion in our society for last 10 or 15 so years," Brown said. "That athletes are not allowed to have an opinion, not allowed to have a voice. Even me coming up here today, I had concerns that there would be some kind of pushback…To be honest, I'm not afraid. This has been the notion for too long and it is time to change."
Next 7 days at a glance
Thursday, March 8 at 8 p.m. @ Minnesota Timberwolves
Sunday, March 11 at 7:30 p.m. vs Indiana Pacers
Wednesday, March 14 at 8 p.m. vs Washington Wizards