Backes Suspended Three Games
March 8, 2018 12:45 pm | by Libby Sweeney | Posted In Eastern Conference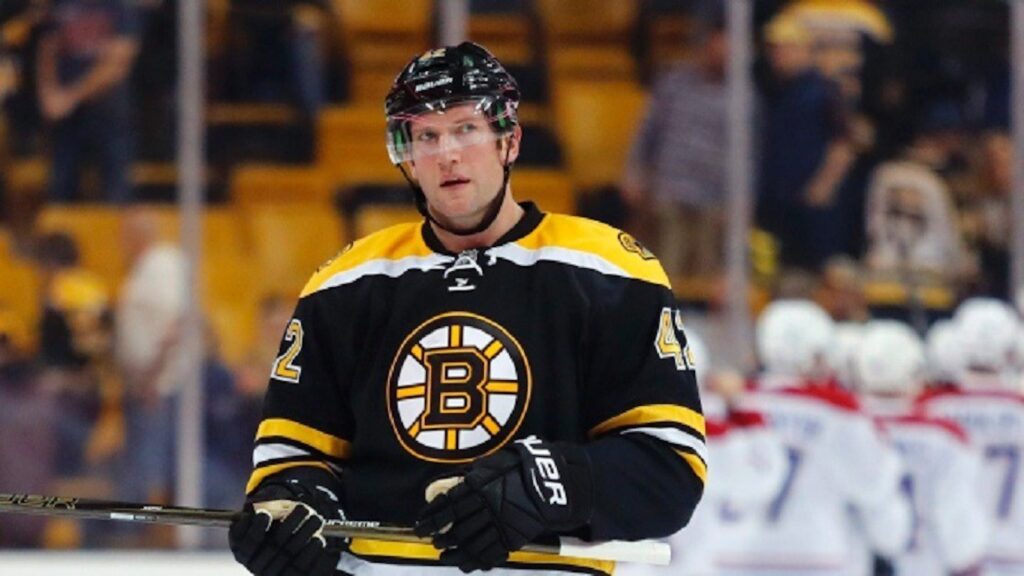 Photo Credit: The Canadian Press
For the first time in his 848 games in the NHL, David Backes has received supplementary discipline from the NHL. The Bruins forward was suspended three games for an interference call from Tuesday night's game against the Detroit Red Wings.
With less than a minute left to go in the first period, Backes finished a check on Red Wings forward Frans Nielson that ended with Nielson laying immobile on the ice, holding his head. Backes was given two minutes for roughing, and Nielson was helped off the ice after several minutes of stoppage in play to assist him.
Wednesday afternoon, the league announced that David Backes would be suspended for his hit on Nielson, saying specifically that it was a "late, high hit" and citing that Nielson was injured on the play.
The league acknowledged that Backes has no prior history of fines or suspensions and that he does try to angle his body differently, but the hit came well after Nielson had gotten rid of the puck in the play. Though the head may not have been hit first, it was a major point of contact and was given a great deal of force, resulting in Nielson being sidelined for at least the next two Detroit games.
Backes' suspension comes at the beginning of the Bruins sprint to the end of the season, where the team will not get a break of 48 hours or more between games—18 games must be played in 32 days.
Even though it's only for three games, the loss of Backes after the injuries to Bergeron and McAvoy give the Black and Gold more obstacles to overcome during the behemoth that is the remainder of the season.