Smart Fined for Comments on Officials
March 6, 2018 3:06 pm | by Dylan Corey | Posted In Boston Celtics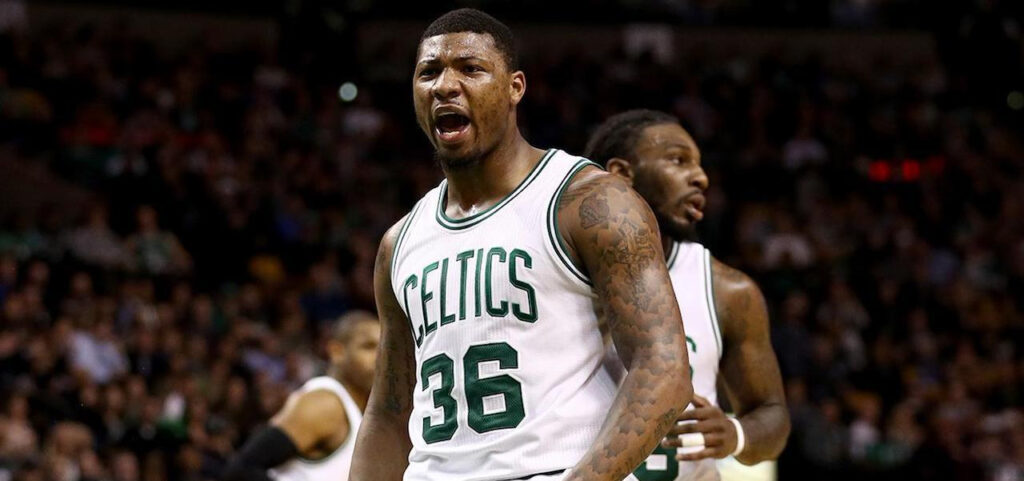 Photo Credit: Maddie Meyer/Getty Images
After losing to the Houston Rockets on Saturday night, Boston Celtics' guard Marcus Smart was fined $15,000 for addressing his anger with the officiating.
These comments were mainly concerning Houston Rockets guard James Harden, who has led his squad to the best record in the NBA and is also the leading scorer this season.
NBA officials often receive flack for treating superstars different than normal players, which is the take that the Oklahoma State University product took in his complaint. The 6-foot-4 point guard gave his opinion in an interview with the Boston Globe.
"He has a way of using his hands, grabbing us, pulling us into him and drawing those fouls," Smart said. "He's been doing it for a long time. He gets the benefit of the doubt."
One of the calls from Saturday's matchup that likely made Smart speak up was this one where Jaylen Brown received the bad end of a call that kept him in foul trouble early on:
I can't imagine how frustrating it must be to be bear-hugged by an offensive player, and then YOU get called for a foul. I feel you, Jaylen. I feel you. pic.twitter.com/eILWQSK4Uj

— Marc D'Amico (@Marc_DAmico) March 4, 2018
The Celtics ended up losing the game 120-123, and Harden had 13 of his 26 points thanks to the charity stripe.