J.D. Martinez to Make Red Sox Debut
March 6, 2018 4:33 pm | by Rick Pierce | Posted In Boston Red Sox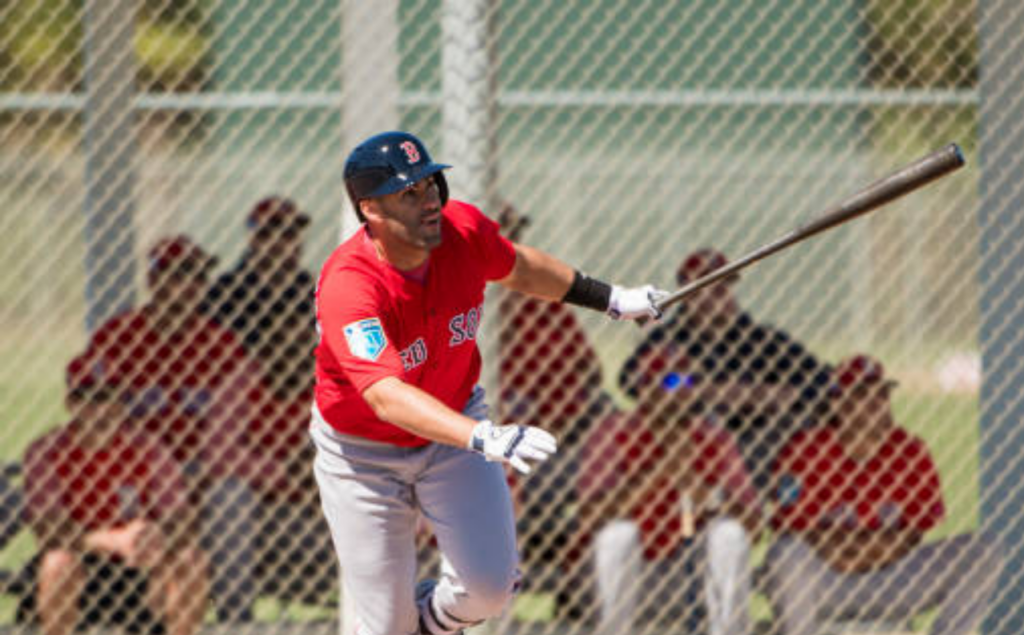 Photo Credit: Billie Weiss/Getty Images
The signing of J.D. Martinez was the biggest move the Red Sox made this offseason, and after months of negotiation, Martinez will be making his Grapefruit League debut on Wednesday against the Minnesota Twins.
Martinez was officially signed by the Red Sox on Feb. 26 with a five-year, $110 million contract with opt-outs after the second, third, and fourth season. He's coming off of a career year with the Detroit Tigers and Arizona Diamondbacks, slashing .303/.376/.690 with 45 home runs and 104 RBIs.
The Florida native has already played two games in the Minor League camp. On Sunday, March 4, Martinez went 3-for-3 with a double and three walks. On Tuesday, March 6, Martinez went 2-for-6, hitting a home run off of Rick Porcello. He will feature in left field in his competitive debut for the Red Sox.
While starting Martinez in the outfield may not seem like the best idea, due to his .983 career fielding percentage compared to the Gold Glove-caliber outfield the Red Sox already have, Martinez is confident in his defensive ability.
Experimenting with Martinez and his defensive ability during spring training will also be helpful in telling how much time Martinez will likely spend in the outfield during the regular season.
Martinez's debut game for the Red Sox starts at 1:05 p.m. at Jet Blue Park in Fort Myers.