Bruins Finding Ways to Win Without Key Players
March 5, 2018 10:55 am | by Davis Ender | Posted In Boston Bruins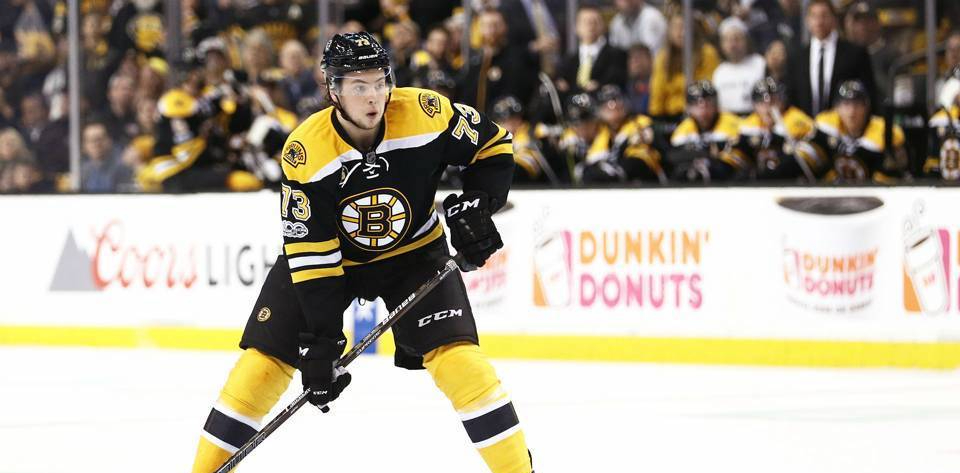 Photo Credit: Getty Images
It's been a bittersweet week for Bruins fans as the team has been able to continue their winning ways despite the losses of Patrice Bergeron and Charlie McAvoy.
Bergeron suffered a fractured foot against the Buffalo Sabres last week and will miss at least another two weeks. The Bruins will likely give him some extra time to heal up before a potential playoff run. Boston's star center has 27 goals, 27 assists, and is one of the favorites to land the Hart Trophy.
McAvoy suffered a lower-body injury in the team's 2-1 overtime win against the Montreal Canadiens. The star rookie defenseman appeared to have been slashed in the first period and did not return. The severity of his injury is still unknown at this time. McAvoy is +26 on the ice and has 32 points on the season and is regarded as one of if not the best rookie defenseman in the NHL.
The injuries undeniably hurt the Bruins, but the team has responded well in the face of adversity. Boston has still been finding several ways to win. The Bruins are riding a three-game winning streak, winning all three games in very different ways.
In their 4-3 overtime win against the Carolina Hurricanes, the team came back from an early 3-1 deficit. Next, the Bruins smoked the two-time defending champion Pittsburgh Penguins 8-4 with an explosive offensive attack. The team trailed 1-0 to the Montreal Canadiens for almost the entire game, but a late goal from Jake Debrusk sent the game to overtime where Brad Marchand won the game.
The Bruins are going to be down two of their best players for a while, but they've proven they can win under almost any circumstance.