Boston Has Historic Game in Blowout Against Hornets
March 2, 2018 3:05 pm | by Dylan Corey | Posted In Boston Celtics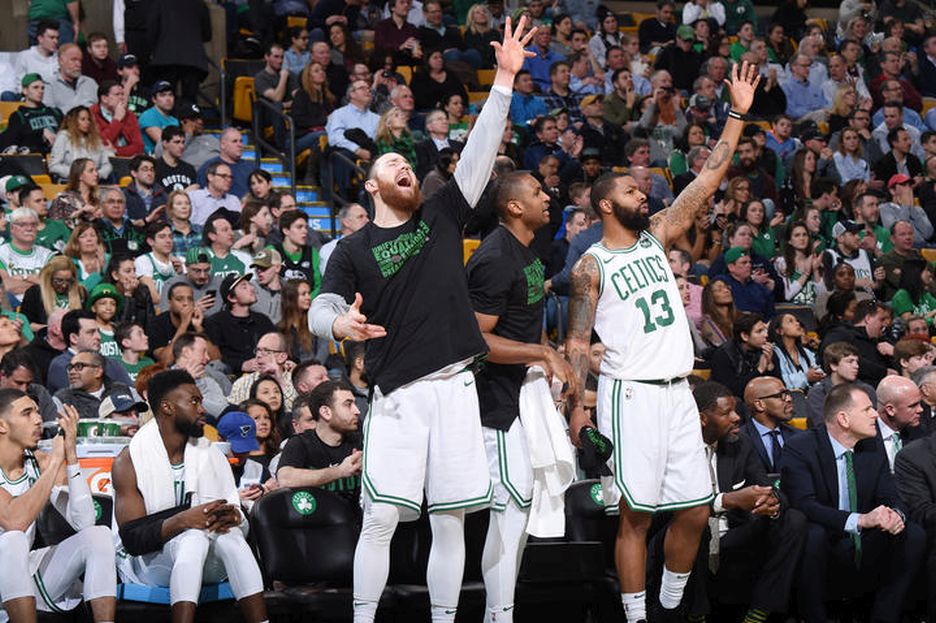 Photo Credit: Brian Babineau / Getty Images
Boston extended their win streak coming out of the All-Star break and pummeled the Charlotte Hornets 134-106 on Wednesday.
Bostons' current streak sits at four straight, with the Houston Rockets up next, who are on an impressive tear of their own.
The beatdown against Charlotte featured season-highs in points scored as well as field goal percentage, with the Celtics shooting 62 percent. In addition, the Celtics shot 12-20 from downtown and 14-15 from the free throw line. Not only was this red-hot shooting night the best of this season, but it was the best we've seen in a while.
The Celtics shot above 60 percent from the field tonight for the first time since November 2013.

— Brian Robb (@BrianTRobb) March 1, 2018
Perhaps even more surprising, this was the highest scoring output since back in 2004. For those that don't remember, the roster then featured names like Chucky Atkins, Jiri Welsch, Mark Blount, and Dana Barros.
Kyrie Irving also continued his top-notch play, with 34 points, 5 assists, and 4 rebounds in just 25 minutes.
Kyrie Irving before the All-Star break: "I have to figure out a way to get this group to another gear."

Kyrie, including tonight, in 4 games since the All-Star break:

27.0 PTS (108 in 114 min)
53.8 FG% (39 of 67)
52.3 3PT% (19 of 35)
6.0 AST
6.0 REB
1.0 STL
1.5 TO
28.5 MPG

— Chris Forsberg (@ESPNForsberg) March 1, 2018
Irving was just one of seven Celtics in double digits, including Aron Baynes who achieved a double-double with 12 points and 10 rebounds.
Baynes has proven to be an X-factor for Boston, and often times the Celtics come out victorious when the Australian shows up. On top of his double-double night, Baynes played a huge role in slowing down Dwight Howard, who tallied just 3 boards. This tied Howards' lowest mark in his career when he plays at least 25 minutes.
A second big who we've all been waiting to find his place in the system is Greg Monroe, who's not been much of a factor since the Celtics signed him on Feb. 8. Monroe scored double figures for the first time while wearing Celtic green with 14 points on 6-9 shooting.
Hopefully, all of these factors that we have seen post-All-Star break are signs of where Boston is headed. Their first big test at ending the streak will be on Saturday against James Harden and the Rockets who are on fire as of late.