Red Sox Notebook: Return of the Rivalry
February 22, 2018 6:13 pm | by Hannah Brewitt | Posted In Boston Red Sox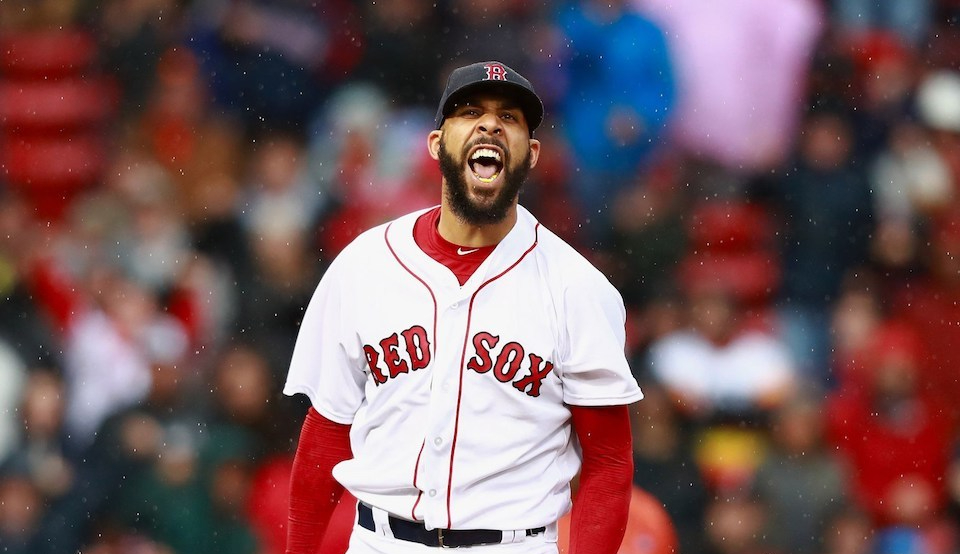 Photo Credit: Omar Rawlings/Getty Images
Last season, there were signs that the once great rivalry between the Boston Red Sox and the New York Yankees was back on the rise.
With the signing of Giancarlo Stanton to the Yankees back in December, the tides shifted in favor of New York. Now that Boston has secured slugger J.D. Martinez, the competition is undoubtedly about to get a lot more interesting.
"To add a hitter like that to the lineup, that's good, especially in this division," Red Sox pitcher David Price said. "The Yankees made moves this offseason. To be able to combat those moves with a guy like J.D., that was a good move."
When asked about how the additions of Stanton and Martinez impact the rivalry, Price said that Yankee hatred was alive in the Red Sox clubhouse.
"You guys want it, yeah we hate the Yankees. We hate them," Price said.
In 2017, the Sox and the Yankees had nearly identical seasons in regards to standings. However, the Red Sox finished ahead, ultimately clinching the top spot in the AL East. Looking towards next season, Yankees GM Brian Cashman gives the upper hand to Boston, despite any acquisitions made this offseason.
"Ultimately we're not on the same ground because they are the American League East champions, and until someone takes that away from them, you have to pay that homage," Cashman said.
Countdown to Spring Training 
Wednesday was the final workout day of Spring Training. Games across the league start Thursday, with the Northeastern University and Boston College facing the Sox at 1:05p.m.
The Red Sox officially open on Friday at 1:05p.m. against the Minnesota Twins.