Red Sox Minor League Catcher Suspended
February 11, 2018 2:40 pm | by | Posted In Boston Red Sox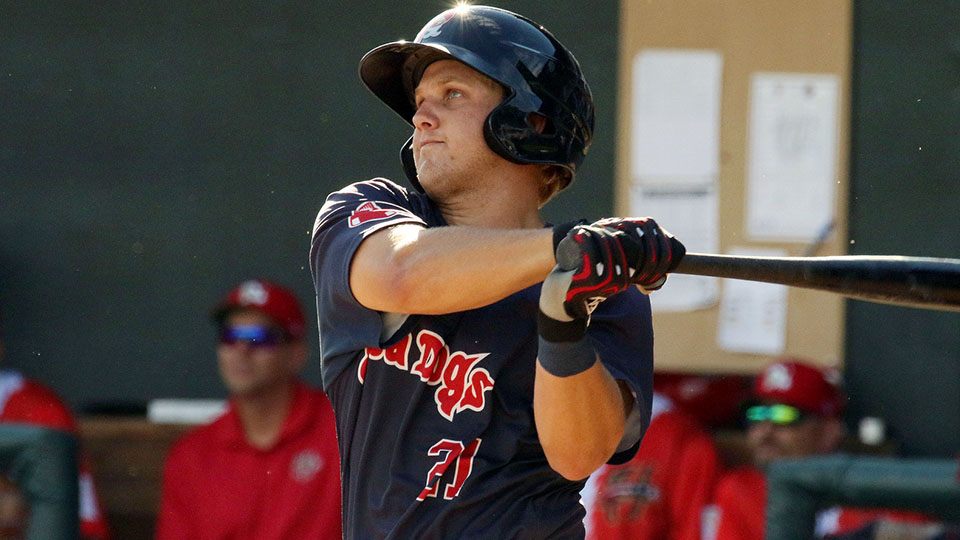 Photo Credit: Carl Kline/MiLB.com
Red Sox minor league catcher Jake Romanski has been banned for 100 games due to testing positive on an amphetamine test.
Besides Romanski, Landon Hughes, a free-agent pitcher,  also tested positive for a chemical compound in Turinabol, which was a steroid used by athletes from East Germany in the 1960's and by weightlifters in recent times.
This is not Romanski's first offense. In 2016, he was suspended for 50 games due to testing positive on amphetamines, and otherwise failing the standardized drug test.
The 27-year-old Californian hit one home run and had 11 RBIs in 48 games last season playing in Double-A Portland and Triple-A Pawtucket.
Romanski is one of twelve players to be suspended this season for failing a substance abuse exam.