Gordon: Deserved Loss Should Make Patriots Hungrier
February 11, 2018 6:30 pm | by Sam Gordon | Posted In New England Patriots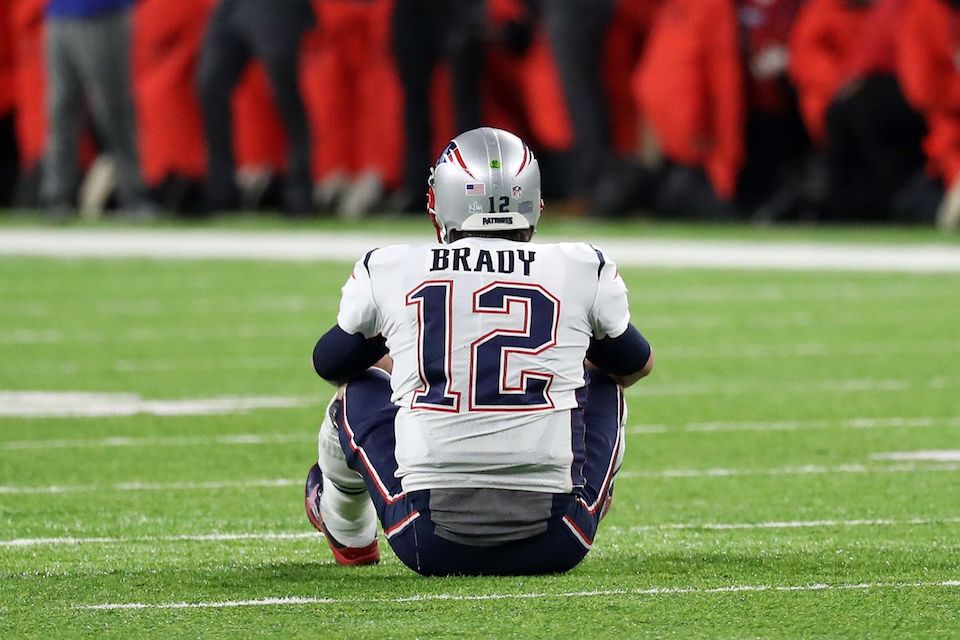 Photo Credit: Rob Carr/Getty Images
After the Super Bowl loss, the team's harshest critics howled that this will bring downfall to the dynasty.
Truthfully, the New England Patriots as much as fans don't want to hear it, didn't deserve to win that game nor did they have a team good enough to win it. Patriots head coach Bill Belichick was able to get by on the belief that he could coach physically inferior talent to win the big game.
Hence the egotistical move by Belichick to bench his second best cornerback Malcolm Butler for what is assumed to be minor reasons and putting in the struggling cornerback Eric Rowe and safety Jordan Richards.
The success trickled down to quarterback Tom Brady's head who started a Facebook documentary series called Tom vs. Time detailing the success of the "TB12" brand and giving a behind the scenes look at the quarterback's life.
Now since the loss, Tom vs. Time has been put on hold and the team's players seem as focused as ever to get back and finish the job.
Patriots wide receiver Julian Edelman put out a tweet he's already getting back to work and improving.
incredibly proud of this team. I've seen how much hard work these guys put in day in and day out. the chips didn't fall our way this time, but the preparation and training for the 2018 season starts now. we'll be back.

— Julian Edelman (@Edelman11) February 7, 2018
It all starts with a winning offseason, re-sign everyone key to another Super Bowl run, bring in hungry cornerbacks to replace Malcolm Butler and Rowe like Seahawks All-Pro Richard Sherman. The Patriots need to play with a chip on their shoulder and bringing in elite talent that has all been forgotten or tossed aside is going to help them in that factor.
In this coming season though Super Bowl favorites, the former champions will not be thought of as what they used to be and that is sure enough reason to want to get back on top.