Red Sox Notebook: Door Still Open for J.D. Martinez
February 8, 2018 4:57 pm | by Hannah Brewitt | Posted In Boston Red Sox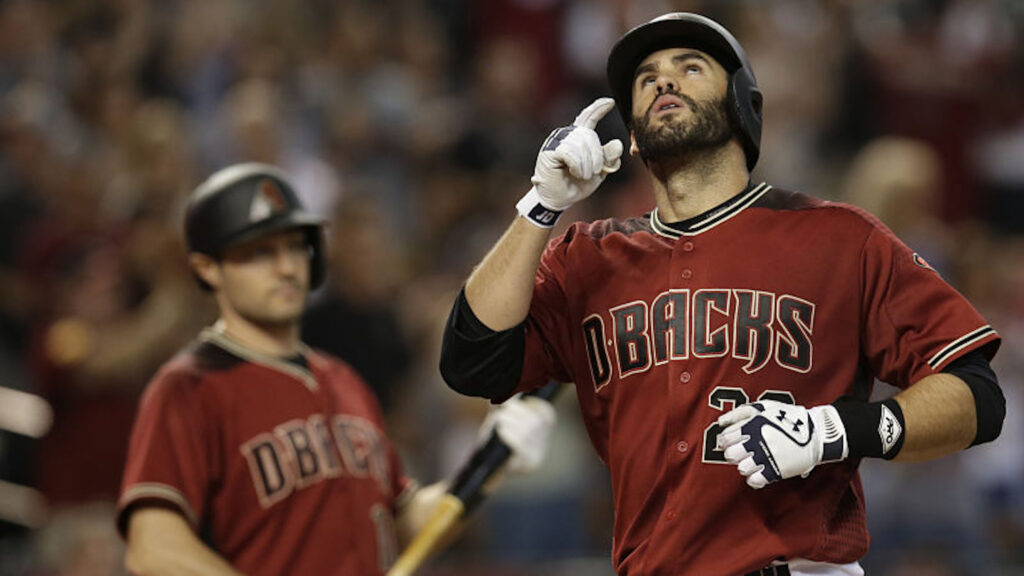 Photo Credit: Rick Scuteri-USA TODAY Sports
Tuesday night, The Athletic's Ken Rosenthal reported that slugger J.D. Martinez was looking to end the stalemate with the Boston Red Sox by signing a contract.
Contrary to this information, Martinez's agent Scott Boras stated in a text Wednesday afternoon: "J.D. is involved in multiple negotiations and is pleased with the participants and the good faith process. Suggestions otherwise are not accurate."
According to reports released months ago, the Red Sox offered Martinez a 5-year deal cashing out at $125 million. While Boras' claim does not explicitly mention the Red Sox, it's commonly perceived that the only teams actively pursuing Martinez are the Sox and the Arizona Diamondbacks.
Red Sox President of Baseball Operations Dave Dombrowski has made it clear that Martinez is his preferred (and only) choice to fill the middle-of-the-order-gap. However, under the hopes that Mitch Moreland and Hanley Ramirez will be executing at a higher level this season, Dombrowski is comfortable with the current roster.
"I don't have a [timetable] on it because I really don't know," Dombrowski told Ken Rosenthal of The Athletic. "Perhaps if I was losing options, juggling three guys, or if we were in the starting-pitching market where there are four [top] guys, I would say, 'Hey, I need an answer now, or I'm going to turn to this guy.' But we're really not in that situation."
Although there are no signs showing an end to the Boras and Dombrowski stalemate, Spring Training is right around the corner. Sox fans should remain hopeful that Martinez could be calling Boston home next season.
David Price feeling strong heading into Spring Training 
Left-handed pitcher David Price's 2017 season was limited due to a left elbow injury. The injury limited him to only 11 starts, which is significantly less than ideal considering his $217 million contract.
However, Price has been working out at the team's facility in Fort Meyers, FL, and says he's feeling much healthier heading into Spring Training.
"It feels good," Price told The Boston Globe and WBZ Radio. "It's felt really good all the way up to this point [this offseason], so I haven't had any issues with it."
Although Price has the option to opt out of his contract after 2018, he is focused on the season ahead.
"I don't [think about that]," Price said. "I came here to win, preferably multiple times. We've won two American League East titles and we haven't advanced out of the Division Series. Take it two steps further and start to build something even more special here. I want to win here."