Butler Upset About Super Bowl Benching
February 5, 2018 12:16 pm | by Sam Connon | Posted In New England Patriots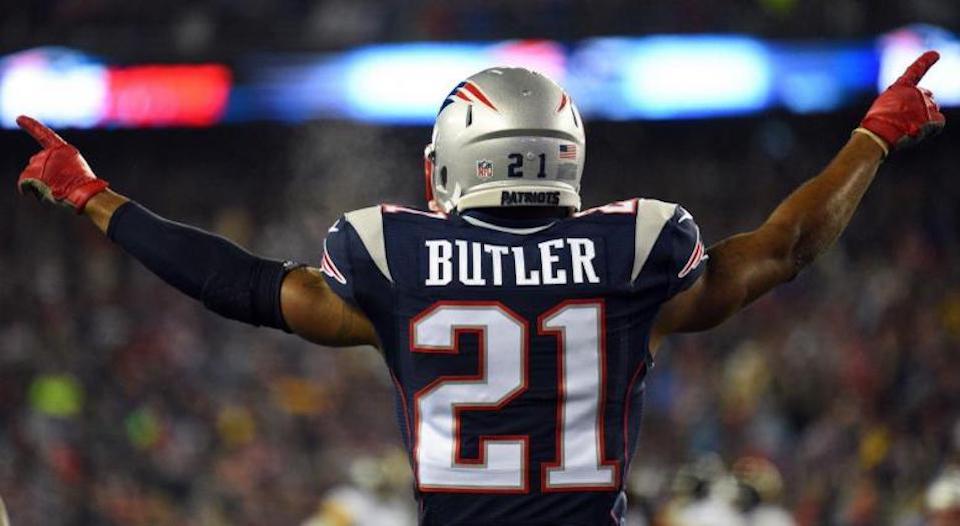 Photo Credit: WEEI
In a Super Bowl loss, it's commonplace to second guess coaches' decisions.
On Sunday, Super Bowl XLIX hero Malcolm Butler was benched just before game time. He played on special teams but was held off the field when the Patriots were on defense. The defense, however, struggled without Butler, as defensive coordinator Matt Patricia's unit let up 41 points.
At halftime, when NBC met with Bill Belichick, he was brief when explaining his decision.
"I made the decisions that give us the best chance to win," Belichick said.
After the game, Butler was very disappointed in his coach's choice, visibly upset about his lack of playing time.
"They gave up on me. F–k. It is what it is," Butler said.
According to Butler, Belichick never gave him a concrete reason why the cornerback was benched.
"I don't know what it was," Butler told ESPN in a post-game interview. "I guess I wasn't playing good or they didn't feel comfortable. I don't know. But I could have changed that game."
Patricia, who will soon be leaving to become the head coach of the Detroit Lions, defended the decision to bench Butler.
"We were just trying to run packages that we had on defense and those guys that were out there were out there for all the situations we needed them for," Patricia said. "So it kind of turned out that way with the game and the way it went and some of the situations that came up, that's just the way it went."
The 2017 season was Butler's contract year, and after nearly leaving the team as a restricted free agent last offseason, all signs point towards him leaving the Patriots this spring.
Butler may not have stood out in his final performance as a Patriots, but his career in New England was a success, with two Super Bowl rings and a Pro-Bowl Appearance in 2015.