Allen, Bird Selected to Midseason All-G-League Team
February 3, 2018 1:23 pm | by Dylan Corey | Posted In Boston Celtics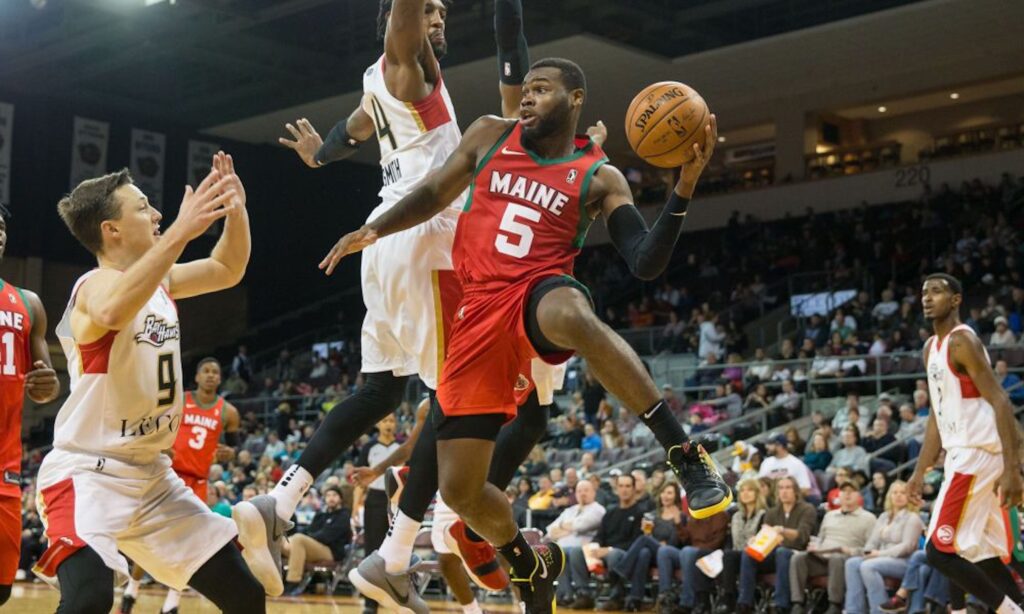 Photo Credit: NBA Photos
Kadeem Allen and Jabari Bird of the Boston Celtics and the Maine Red Claws were both named to the Midseason All-NBA G League Team.
Allen and Bird both have the new two-way contracts for the Celtics that the NBA introduced for the first time this season.
Unveiling the Midseason #AllGLeague Teams as voted by #NBAGLeague coaches, GMs & players!

Highlights, info & more: https://t.co/TQF8pJRHQC pic.twitter.com/kaGWE22Ss6

— NBA G League (@nbagleague) February 2, 2018
While neither of them has played any significant amount of minutes with the Boston Celtics, their play on the Maine Red Claws is nothing short of promising.
Allen averaged 18 points, 5.9 rebounds, and five assists per game in 23 starts with the Red Claws. Bird shot at an impressive 51 percent from the field, which helps him average 19.3 points per game to go along with 5.7 rebounds and 2.7 assists.
If you want to see both of them with meaningful minutes, Maine has an away game on Feb. 3 against the Northern Arizona Suns, and again in California on Feb. 5 against the South Bay Lakers. Both of those matchups can be found on Eleven Sports. Their next home game is on Feb. 10 and will be streamed on Twitch when they take on the Fort Wayne Mad Ants.