Bruins Notebook: Point Streak Ends
February 1, 2018 3:00 pm | by Melanie Klucznik | Posted In Boston Bruins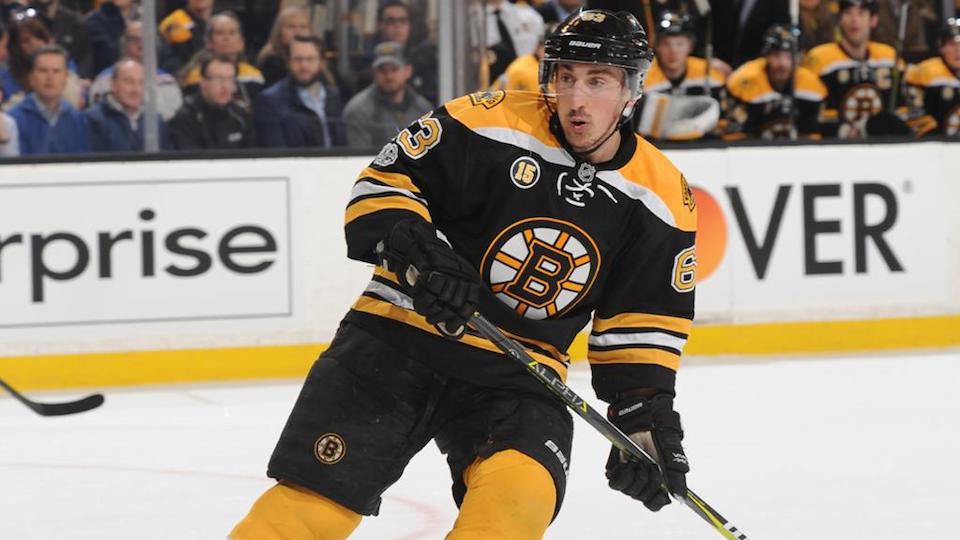 Photo Credit: NHL.com
It's been a season of curveballs for the Boston Bruins.
McAvoy on his recent diagnosis
Charlie McAvoy has made quite the impression on the Boston Bruins' team and fanbase, this season. That's why when he was put on injured reserve for an unannounced reason, people began to worry.
Monday, McAvoy officially announced his diagnosis of Supraventricular Tachycardia, which means he had an abnormal heart rhythm. The condition is treatable and didn't keep the 19-year-old rookie defenseman off the ice for too long.
"I had basically a week of nothing," said McAvoy. "I was told to kind of just sit around and make sure that I'm not exerting myself in any way that is going to disrupt my first week of recovery…today, I'm back here back at the rink, and we'll be able to start doing some stuff."
The defenseman's complete recovery was prioritized by Bruins' general manager Don Sweeney and head coach Bruce Cassidy.
"Charlie was 19 at the time. My boys are 19; that's the first thing that goes through your mind," Sweeney said to NHL.com "Fortunately, as I said, the medical staff was very definitive in their diagnosis…I think we felt very comfortable. Clearly, we needed to be 100 percent sure that Charlie was able to play and it was at zero risk. His family is involved in all the decisions."
Marchand reacts to his suspension and All-Star Game performance 
Brad Marchand had the chance to further address his five-game suspension Thursday, prior to the team's pregame skate in Ottawa. The winger took to the bench for an illegal elbow to New Jersey Devils forward, Marcus Johansson's head.
"I've been trying to play a certain way for a while now, and it was never my intent to get into a situation like this, to injure Marcus, so hopefully he has a full healthy recovery very quickly," Marchand told NHL.com, "I let my teammates down – I know that – and I let the organization down. I have to be better, there's no question."
There is no question. In his ten years with the Bruins', Marchand has seen eight NHL suspensions and two fines. Cassidy believes that the veteran can change his ways.
"The thing with Brad is I've known him since he was a first-year player, so I know him as a person," Cassidy told to NHL.com. "That's what sometimes has disappointed me, that gets lost. I hear opinions out there, they don't know him as a teammate, as a father, the work he puts in to be a better player. After games he's always with children in the family room signing something – he's just a great person with a big heart."
Marchand's performance at the 2017/18 GEICO NHL All-Star skills competition was subpar, though his social efforts were sublime.
"It makes me feel good. Just being around a relaxed group and getting to know each other outside of the game, it's always nice when you play each other," Marchand told NHL.com. "It's a lot of fun being here and being in this atmosphere."
Weekly Recap
Breaking through a tied game in the third period, Jake DeBrusk led the Bruins to victory Thursday against Ottawa. Tuesday's game ended the Bruins' point streak of 18 with a loss to Anaheim, at home.
Next 7 days at a glance
Thursday, Feb. 1 at 7 p.m. vs St. Louis Blues
Saturday, Feb. 3 at 7 p.m. vs Toronto Maple Leafs
Tuesday, Feb. 6 at 7:30 p.m. vs Detroit Red Wings
Wednesday, Feb. 9 at 8 p.m. vs New York Rangers