Watch: Young Eagles Fan Gives Fletcher Cox Chilling Demand
January 28, 2018 4:22 pm | by Sam Gordon | Posted In New England Patriots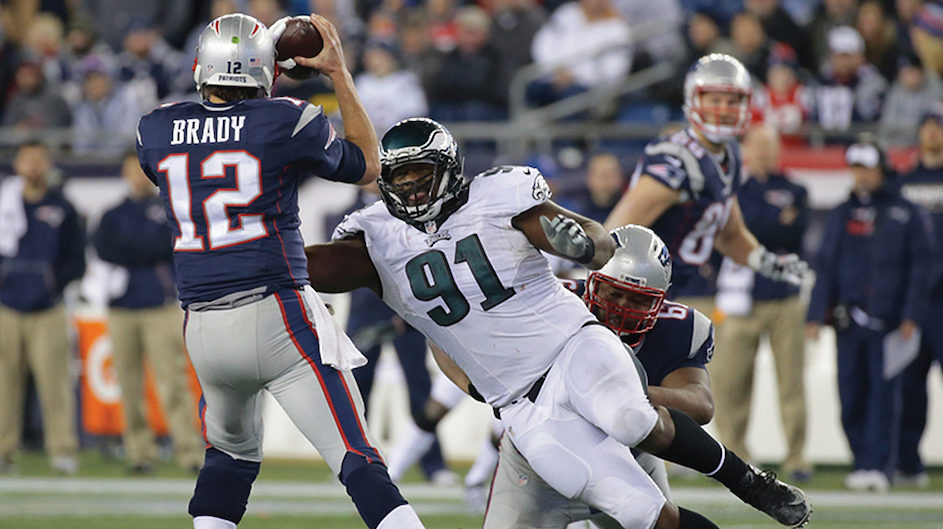 Photo Credit: Clutch Points
The Philadelphia Eagles fanbase is known to be one of the most passionate around the National Football League and today a young Eagles fan had a message for defensive tackle Fletcher Cox.
Take New England Patriots quarterback Tom Brady "out" of the game.
NBC Sports Philadelphia released this video of the young fan giving the eerily passionate and chilling message to one of the best defensive players in the league.
Young man has a stern message for Tom Brady and Fletcher Cox. ??

"Tom Brady, you're the one that is making every team lose. Cox, you need to take him out." pic.twitter.com/rnbKzTJH1R

— NBC Sports Philadelphia (@NBCSPhilly) January 26, 2018
In the 14 games he has played this year, Cox has totaled over five sacks and 26 tackles to boot. The defensive tackle has also been names a First Team All-Pro in three straight seasons.
The Patriots have the work cut out for stopping Cox as they talk on he and the Eagles in Super Bowl LII on Feb.4.