Celtics Notebook: Green Goes Abroad
January 11, 2018 3:00 pm | by Patrick Mulligan | Posted In Boston Celtics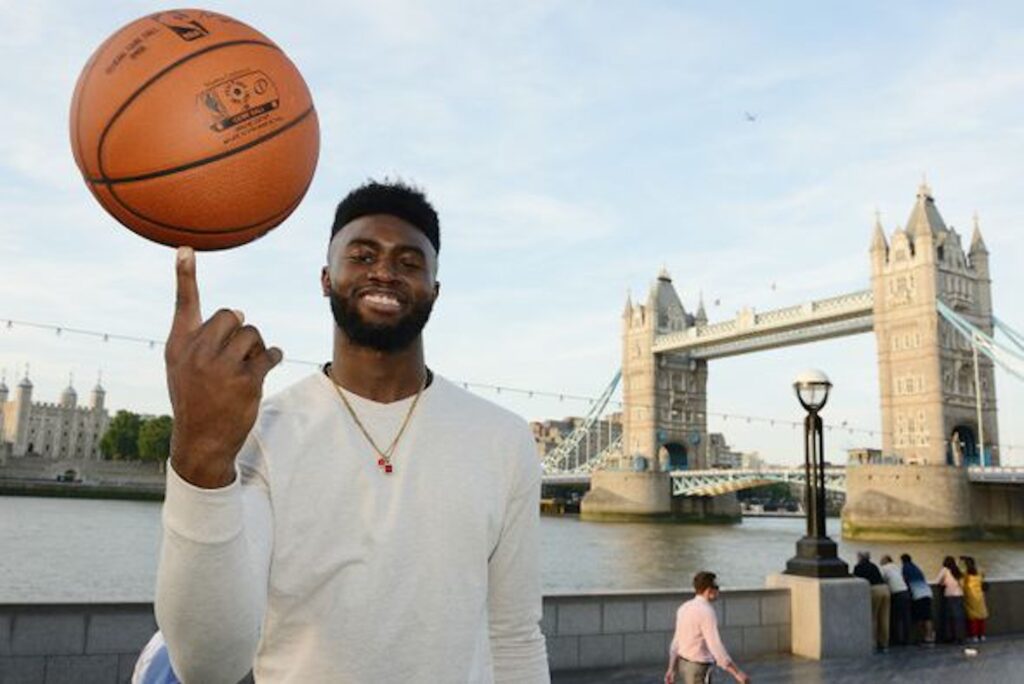 Photo Credit: The Express
The homestand wrapped up against the Timberwolves on Friday with a 91-84 win for the Celtics. Boston was led by 18 points off the bench from Marcus Smart, while Minnesota was lead by 25 points from Karl-Anthony Towns.
The Celtics left home for a quick trip to Brooklyn and pulled away with an 87-85 win. Kyrie Irving lead Boston with 21 points and Spencer Dinwiddie added 20 points for the Nets.
Hayward out of protective brace
Gordon Hayward is out of his protective brace after the gruesome injury he suffered on opening night, according to a picture tweeted by general manager Danny Ainge. The image shows Hayward walking outside a pool without any brace on his ankle or foot.
USA swimmer @smeathers5 (no muscle) coached by Celtic great @gordonhayward (no brace) lost a devastating race to Australian swimmer @stephen_mount today. No rematch is scheduled nor will be. #swimmersneedmuscles pic.twitter.com/lxTD4UqiIB

— Danny Ainge (@danielrainge) January 9, 2018
While this is a good sign, head coach Brad Stevens played down the hype.
"Obviously, nothing has changed with his timelines," Stevens said. "This isn't like a huge ordeal. This is what was expected."
Celtics take on Sixers in London
The Celtics are taking on the 76ers in the eighth regular season game ever played in London Thursday. Each team has won four straight games and boasts top rookies facing off in what looks to be a good game.
"I can't wait for that experience and to have the opportunity to come here to Europe and especially London and to grow the game of basketball for the NBA," Irving said of the overseas matchup.
The game will be played in O2 Arena on Thursday at 3 p.m.